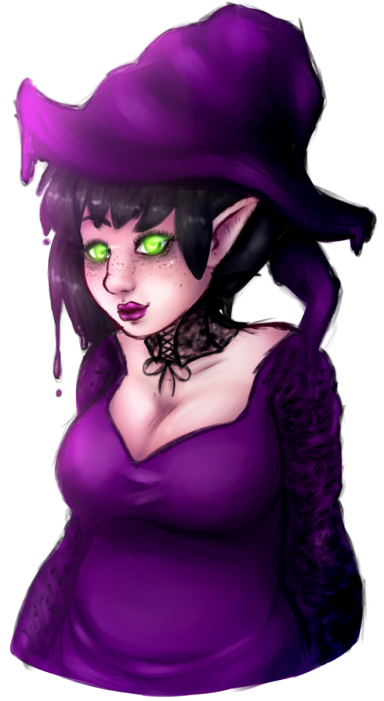 Mom-de-Plume
Original poster
DONATING MEMBER
FOLKLORE MEMBER
Invitation Status

Looking for partners
Posting Speed

Multiple posts per day
1-3 posts per day
One post per day
Multiple posts per week
1-3 posts per week
One post per week
Online Availability

It varies wildly.
Writing Levels

Adept
Advanced
Prestige
Preferred Character Gender

Male
Female
Nonbinary
Primarily Prefer Female
Genres

I'm open to a wide range of genres. Obscenely wide. It's harder for me to list all I do like than all I don't like. My absolute favorite is mixed and multiverse, but I'm not limited to those.

• Mixed Genre
• Multiverse
• High Fantasy
• Hard Fantasy
• Low Fantasy
• OP Fantasy
• Science Fantasy
• Modern Fantasy
• Soft Scifi
• Science Fantasy
• Low Scifi
• OP Science Fantasy
• Modern Realistic (Strict)
• Modern Realistic (Loose)
• Urban Fantasy
• Alternate History (Fantasy Preference)
• Post-Apocalyptic Mixed
• Post-Apocalyptic Fantasy
• Post-Apocalyptic Scifi
• Post-Apocalyptic Modern
• Dystopia
• Displacement
• Military
• Dying Earth
• Supernatural
• Drama
• Mystery
• Horror
• Religious
• LBGT
• Crime/Detective
• Parody
• Comedy
• Tragedy
• Romance (Must Include Others)
• Erotic (Must Include Others)
"Yeah," she told him, he had said that before. She didn't mind, though. When he mentioned weapons, she blinked and looked around. "Oi... could maybe run back an' get 'em?" she offered, but then he said it didn't matter, that they were nearly to Uthar.
"Wot really?" She trotted after him, eyes bright with excitement.
A city of cats! As a cat, that was too cool to pass up!
She pushed herself and ran ahead of him a little, to childishly try to see it first.
⋯﴾⛧﴿⋯​
Bear shook his head, then sighed and took a deep breath to pull himself together.
"Some places I've gone, I'd be hunted down just for being alone in a room with you," he admitted with a quiet huff. "I'd just rather that not happen with a Councilman present..."
He shook his head. "Regardless, it's safest for you not to be alone right now."
⋯﴾⛧﴿⋯​
Wariness touched at every part of her body, and her eyes narrowed at the empty room after such a strange hallway.
When Arthur said 'there they are' she barely resisted decking him.
"Does it normally smell like a slaughterhouse down here?" she asked suddenly, not moving.
⋯﴾⛧﴿⋯​
"Bear is probably with her... and probably praying for an interruption," Seela murmured. "I'll get going, now."
She offered a brief smile to Eve. "Let me know how much Bear blushes when you get there. Sometimes he looks like Rudolf the red-nosed reindeer."
With that, she started towards the bathroom, ready to depart the way she came, only to pause. "Oh... right. Door..." With that, she turned around and headed towards Eve's closet, mistakenly assuming it was the door out.
Without being able to submerse herself entirely, she couldn't turn to water easily.