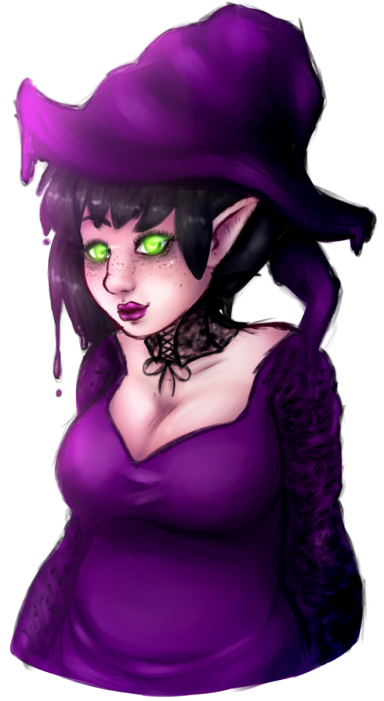 Mom-de-Plume
Original poster
DONATING MEMBER
FOLKLORE MEMBER
Invitation Status

Looking for partners
Posting Speed

Multiple posts per day
1-3 posts per day
One post per day
Multiple posts per week
1-3 posts per week
One post per week
Online Availability

It varies wildly.
Writing Levels

Adept
Advanced
Prestige
Preferred Character Gender

Male
Female
Nonbinary
Primarily Prefer Female
Genres

I'm open to a wide range of genres. Obscenely wide. It's harder for me to list all I do like than all I don't like. My absolute favorite is mixed and multiverse, but I'm not limited to those.

• Mixed Genre
• Multiverse
• High Fantasy
• Hard Fantasy
• Low Fantasy
• OP Fantasy
• Science Fantasy
• Modern Fantasy
• Soft Scifi
• Science Fantasy
• Low Scifi
• OP Science Fantasy
• Modern Realistic (Strict)
• Modern Realistic (Loose)
• Urban Fantasy
• Alternate History (Fantasy Preference)
• Post-Apocalyptic Mixed
• Post-Apocalyptic Fantasy
• Post-Apocalyptic Scifi
• Post-Apocalyptic Modern
• Dystopia
• Displacement
• Military
• Dying Earth
• Supernatural
• Drama
• Mystery
• Horror
• Religious
• LBGT
• Crime/Detective
• Parody
• Comedy
• Tragedy
• Romance (Must Include Others)
• Erotic (Must Include Others)
Poppy stared, then lunged forward for with a yowl. Against something small, she didn't feel the usual cowardice that plagued her. She shoved fingernails hard against Zoog jaw hinges until they released, and she started to fling them back into the trees.
"Off! Gerroff, damn fings!"
She didn't bother with her weapon, just grabbed the zoogs and threw them, less from mercy than from an effort to help the cat escape alive. Dead things could still hold tight with their jaws, after all.
"Simon! 'Elp us out! Keep ovvers away!"
She'd be fighting a losing battle if the creatures came right back. Lots of small injuries could add up, and would surely doom the poor black kitty!
⋯﴾⛧﴿⋯​
Bear frowned slightly. "Hrm... Which way is that?" He absently scratched the back of his head. Thankfully someone was calling him away, simply because he... didn't feel comfortable letting anyone take his coat off him. Though he had incredible healing, his coat was more than just a convenient way to carry a lot of things—it was his
armor
. Especially in a new place like this, he didn't want to take it off for anything.
⋯﴾⛧﴿⋯​
Seela jerked her head towards Eve at her exclamation, and at the reminder not to interrupt, she scowled and looked down. "Someone, please... explain...?"
Her eyes remained glued to the thing, especially with a knife pulled on it—not from any sympathy, but from her instincts screaming that something could go very, very wrong at any moment.
⋯﴾⛧﴿⋯​
The young woman stepped down, and the crowd became a crowd again. Elizabeth watched her go, until movement at the box brought her eyes back to a young man who asked about field studies.
Oh, she felt so out of her depth without knowing full details, and she felt cheap for offering the bare answers she did give.
"I'm not sure what you mean by that. I haven't had a chance to speak yet with Hecate about what I can and can't do to help here, and I'm reluctant to give firm answers in such an uninformed state. My goal speaking to everyone now is merely to ensure that you're aware I'm here, and that my intentions are not malevolent towards you."
She felt strangely relieved, admitting to that. It was honest and it wouldn't give false expectations, she hoped.