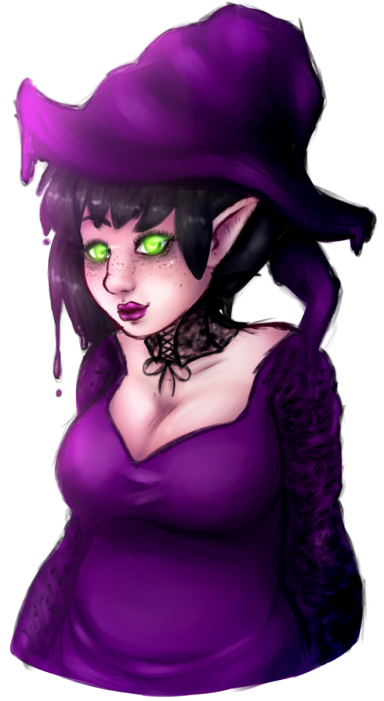 Mom-de-Plume
Original poster
DONATING MEMBER
FOLKLORE MEMBER
Invitation Status

Looking for partners
Posting Speed

Multiple posts per day
1-3 posts per day
One post per day
Multiple posts per week
1-3 posts per week
One post per week
Online Availability

It varies wildly.
Writing Levels

Adept
Advanced
Prestige
Preferred Character Gender

Male
Female
Nonbinary
Primarily Prefer Female
Genres

I'm open to a wide range of genres. Obscenely wide. It's harder for me to list all I do like than all I don't like. My absolute favorite is mixed and multiverse, but I'm not limited to those.

• Mixed Genre
• Multiverse
• High Fantasy
• Hard Fantasy
• Low Fantasy
• OP Fantasy
• Science Fantasy
• Modern Fantasy
• Soft Scifi
• Science Fantasy
• Low Scifi
• OP Science Fantasy
• Modern Realistic (Strict)
• Modern Realistic (Loose)
• Urban Fantasy
• Alternate History (Fantasy Preference)
• Post-Apocalyptic Mixed
• Post-Apocalyptic Fantasy
• Post-Apocalyptic Scifi
• Post-Apocalyptic Modern
• Dystopia
• Displacement
• Military
• Dying Earth
• Supernatural
• Drama
• Mystery
• Horror
• Religious
• LBGT
• Crime/Detective
• Parody
• Comedy
• Tragedy
• Romance (Must Include Others)
• Erotic (Must Include Others)
"Yakkity yak, don't talk back?" she asked with a giggle as she checked out the gear he brought, then stood and hurried back to him for a big hug. "Visis goin' t'be grand!" With that, she spun Simon about, then caught him in another hug so he wouldn't fall over, but also because she liked hugs.
"What should we do fehst? Got somefing you never done, yeah?"
⋯﴾⛧﴿⋯​
Bear frowned, squinting down through swollen eyes at Hecate. "I may have something that could help. I'm not sure how effectively, but if you don't have treatments for this, it may be useful to try."
Eve spoke up suddenly, and he turned his head slightly toward her. "I'm... not sure. To help against the horrors, I think. Seela and I are just soldiers. For real answers, Councilman Leauge is... probably your best bet..."
For a man who showed no fear against the Byakhee, he grew noticeably uneasy at mere mention of his leader's name.
⋯﴾⛧﴿⋯​
Elizabeth knew plenty of reasons why Pearl was important, but they didn't always apply... Then again, Simon looked like a teenaged boy, and her daughter had a certain magnetism with those.
However, it sounded a little bit like Simon wasn't wholly that sort of person, either.
As Worm started talking, she pulled her attention from her thoughts to keep up with the introduction to this place she'd rushed off to in such a hurry.
Ark. Underneath Arkham.
It was like she never left home, with a name like that.
Still, she didn't let her mind wander, and as he asked about her familiarity with the knowledge of the horrors, she ran a hand slowly through her hair. "I'm no expert, but I have studied a little bit—enough to know that it's dangerous enough that I may have to become involved personally, regardless of the curses on my person."
She closed her eyes.
"It seems like my sudden arrival has caused a lot of stress all around. I'm... sorry about that." She opened her eyes, letting her gaze fall away. "With Pearl in this universe, and Hecate saying a group of young kids was dying fighting the horrors here, I hurried here without thinking that I should give more warning or gather more soldiers."