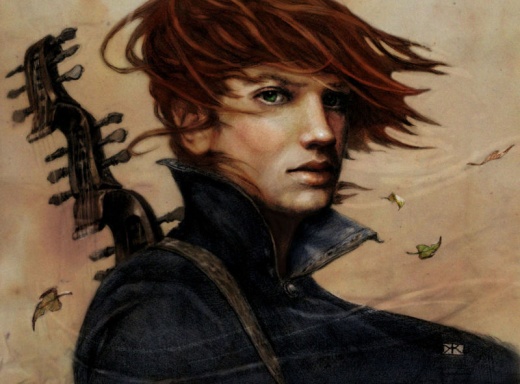 Invitation Status
Posting Speed

1-3 posts per week, One post per week, Slow As Molasses
Writing Levels

Adept, Advanced, Prestige
Preferred Character Gender

Male, Female, Primarily Prefer Male
Genres

Fantasy, SciFi, Modern, Magical
Patrick O'Malley
Freedom​

Hardly as a metaphor, Patrick felt a weight lift from his shoulders as Leo stumbled away, trying to gain some semblance of cognizance amid the chaos of destruction. Paddy turned toward him, hesitating a moment in as he considered going after him. But no; for those who refused to risk coming into conflict with the scientists, he was their way through the madness of surprise and water and sand to the other end of the impromptu hallway.

So he waited, giving as good as he got to any lab coat that seemed to want to disrupt his concentration. A kick to the knee, a fist to the diaphragm, and an elbow to the throat held his position, and after a few moments, anyone who had opted to travel via Gate had done so. And he, seeing little point in feeding the indignation that seethed in his brain, followed, closing the Gates as he passed through them. Relief began to flood his heart that maybe they were in the homestretch.

But a glance to the left at the top of the stairs was enough to shatter that hope.

"Shite. Crow! Cass! A bit ah help!"

The guards approached with frightening rapidity, and the foremost began to level their weapons. Some of the prisoners were already outside; the Irishman heard their voices through the doorway. But if the guards caught up, all their efforts would have been for naught. So, putting conscious consideration aside, Patrick trusted his gut. A Gate flashed to life on the floor below him, and he fell through. He travelled horizontally out of a Gate that appeared on the wall, and his feet, bare though they were, impacted the front guard's head with enough force to knock it against the opposing wall. The first guard slumped, unconscious or at least dazed, and Patrick yanked up his gun as the others trained their own on him, training kicking into gear at this unanticipated threat. The barrel of the stolen gun dropped to the floor, and his free hand came up in an act of surrender. A tiny Gate, barely larger than the diameter of the barrel, appeared on the floor below it, and its partner appeared on the wall to the guards' side. Patrick pulled the trigger.