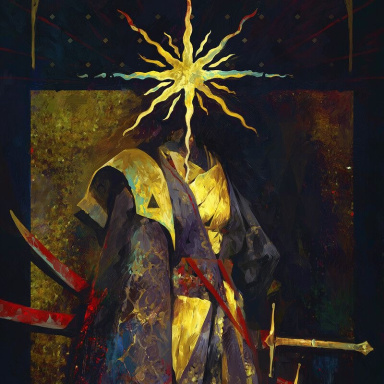 Roleplay Invitations

Group Roleplays, Chat Roleplays
Posting Speed

A Few Posts a Week
My Usual Online Time

3PM CST - 9 PM CST
Writing Levels

Intermediate, Adept, Advanced, Adaptable
Genders You Prefer Playing

Male, Female, Androgynous, No Preferences
Playing Style- Passive or Aggressive

Aggressive
Favorite Genres

Fantasy, Scifi, Urban Fantasy, Horror
Genre You DON'T Like

Romance
h a n g \\ d a o
---
After having been pulled into the room, Hang had set up shop behind the pillar closest to Victor, a thrum of adrenaline and excitement flowing through her. It was the same shiver of a thrill she remembered feeling while on the gun range, sending small pieces of metal screaming out of a pistol, that sensation of anticipation once a challenge was presented. Her body seemed to react in kind, but this time, rather than allow her skin to get away from her, she
directed
it.
She had been practicing these past few days, trying to get a handle on this odd feeling that her whole body was not just alive, but
pliable
, and while it took a lot more effort to change things below the skin, she found that messing with just the surface level of her body was easy enough. Victor moved the walls of the whole place, and she stumbled momentarily as she tried to keep close to cover. Her eyes glowed blue as she stared up at the jovial man on his pedestal.
The plan was to have her keep him occupied for the time being. He was going to be the real problem, especially with such a versatile ability.
It really frickin' figures, that the last guy we come up against us can smash us flat with a piece of concrete.
The fact that this was just an 'exercise' made her skin crawl in a literal sense. For some reason, she got the feeling any other group would have no problem being much,
much
less forgiving.
The skin around her arms, shoulders, and neck began to change, growing out into scales of keratin that quickly turned black. Organic armor spread across, her fingers artificially lengthened by claws that enclosed the entirety of each digit. She experimentally opened and closed her hands as she darted towards the pedestal that Victor happened to occupy, and without further thought, she let her body
go
.
She scurried up the walls, finding it somewhat easier with claws, and she launched off immediately for the platform, clutching it with her claws and beginning a climbing lope towards the top.[/hr]