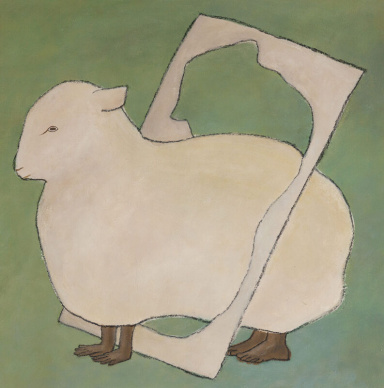 consistently inconsistent
Original poster
DONATING MEMBER
I would HIGHLY recommend you run at least a concept by me before you finish and post your CS. I will either

deny

your CS, which means there will be no option for you to edit and review,

PM you with edits you need to make

, so I can approve your CS, or I will

accept it.



CS's should be posted in the OOC. Once I've accepted it, you may post it in the CS thread. If an unapproved CS goes into the CS thread, I will automatically deny it.

Keep in mind the majority of powers should have only had their characters for exactly two weeks, which is the date of the meteor shower.

The basic skeleton is below. You may not remove any parts of info from the basic skeleton, but if desired, you can add.

If your are going to post WIPS in the OOC, make sure to tag me when they are complete and ready for review. If you have any questions, do try and check the OOC and the FAQ before asking, because there's a chance it's already been answered.


​
Name:
Age: (15-21, no exceptions)
Sex:
DOB:
Height:
Weight:
Hair Color/Style/Length:
Written Appearance:
Location: (see locations)
Personality: (2+ paragraphs)
Strengths:
Flaws:
Biography: (3+ paragraphs)
Powers: (Primary, and secondary if available)
Strengths:
Weaknesses:
Code:
[div=
   max-width: 650px !important; 
   margin: 0 auto; 
   background-color: #fff;][div=
   height: auto;
   border: 2px solid #000;
   padding: 5px;][div=
   padding: 5px 12px 5px 12px;
   color: #000;]
[div=
   text-align: center; 
   font-weight: bold; 
   font-size: 2.3em; 
   letter-spacing: 2.5px;
   text-shadow: 1px 1px 2px #bb5555;][font=Advent Pro]CHARACTER NAME[/font][/div]


[div=
   border-bottom: 3px solid #000;][div=
   font-size: 0.9em; 
   margin-left: 15px; 
   font-weight: bold;
   text-transform: uppercase;][font=Advent Pro][b]insert starting, location[/b][/font][/div]
[/div]
[div=
   display: flex;][div=
   flex; 1;
   float: left; 
   margin: 5px;][img]https://dummyimage.com/250x450/000/fff[/img][/div][div=
   flex: 2; 
   margin: 5px;][div=
   font-size: 1.7em;
   font-weight: bold;
   text-align: right; 
   margin-right: 5px;
   text-transform: uppercase; 
   letter-spacing: 2.5px;
   text-shadow: 1px 1px 2px #bb5555;][font=Advent Pro]general data[/font][/div]

[div=
   padding: 7px; 
   text-align: justify; 
   font-size: 0.9em; 
   letter-spacing: 1.3px;][font=Advent Pro]Full Name: 

Age: 

Sex: 

Date of Birth: 

Height: | Weight: 

Hair Color|Style|Length: 

Written Appearance: 

[/font][/div][/div][/div]

[accordion=100%]
{slide=[div=
   background-color: #fff; 
   color: #000; 
   margin: -7px; 
   padding: 7px; 
   text-align: center; 
   text-transform: uppercase; 
   font-weight: bold; 
   font-size: 1.1em;
   letter-spacing: 1em;
   text-shadow: 1px 1px 2px #bb5555;][font=Advent Pro]personality[/font][/div]}[div=
   margin: -9px; 
   padding: 9px; 
   background-color: #fff; 
   height: auto;
   font-size: 1em;][font=Advent Pro]Lorem ipsum dolor sit amet, consectetur adipiscing elit. Sed urna urna, rhoncus vitae massa eget, semper ullamcorper diam. Nunc a molestie est. Nullam quis nisl sodales, commodo purus pretium, ornare diam. Mauris consectetur cursus nisi, sit amet facilisis augue gravida quis. Curabitur ac porta libero. Integer id enim nec ipsum gravida congue tincidunt sed erat. Duis sapien dui, porta id pulvinar quis, faucibus eu lorem. Pellentesque in nibh at magna molestie luctus. Lorem ipsum dolor sit amet, consectetur adipiscing elit. Donec commodo ut lectus quis pellentesque. Duis sit amet eleifend lacus. Proin nec felis lacus.

Praesent scelerisque elementum elit vitae elementum. Ut tincidunt varius felis id commodo. Integer nec vulputate risus, a pretium mi. Ut mauris lacus, pretium dapibus dolor sit amet, vestibulum ullamcorper ex. Aliquam posuere est vitae facilisis pharetra. Suspendisse facilisis ac massa sed mollis. Sed cursus libero sit amet vestibulum aliquet. Sed vulputate nisi ac malesuada feugiat. Duis vel est in dolor auctor posuere eget sit amet ex. Nullam interdum massa id nisi commodo, non vehicula dolor mattis. Phasellus id purus id lorem fermentum gravida. Sed facilisis nunc nibh, eget auctor ligula sagittis eget. Mauris nec mi porta, consectetur magna id, ullamcorper massa. Aenean a massa orci. Nunc congue condimentum nulla. Fusce non ante ut elit rhoncus vehicula.[/font][/div]{/slide}[/accordion][accordion=100%]
{slide=[div=
   background-color: #fff; 
   color: #000; 
   margin: -7px; 
   padding: 7px; 
   text-align: center; 
   text-transform: uppercase; 
   font-weight: bold; 
   font-size: 1.1em;
   letter-spacing: 1em;
   text-shadow: 1px 1px 2px #bb5555;][font=Advent Pro]biography[/font][/div]}[div=
   margin: -9px; 
   padding: 9px; 
   background-color: #fff; 
   height: auto;
   font-size: 1em;][font=Advent Pro]Lorem ipsum dolor sit amet, consectetur adipiscing elit. Sed urna urna, rhoncus vitae massa eget, semper ullamcorper diam. Nunc a molestie est. Nullam quis nisl sodales, commodo purus pretium, ornare diam. Mauris consectetur cursus nisi, sit amet facilisis augue gravida quis. Curabitur ac porta libero. Integer id enim nec ipsum gravida congue tincidunt sed erat. Duis sapien dui, porta id pulvinar quis, faucibus eu lorem. Pellentesque in nibh at magna molestie luctus. Lorem ipsum dolor sit amet, consectetur adipiscing elit. Donec commodo ut lectus quis pellentesque. Duis sit amet eleifend lacus. Proin nec felis lacus.

Praesent scelerisque elementum elit vitae elementum. Ut tincidunt varius felis id commodo. Integer nec vulputate risus, a pretium mi. Ut mauris lacus, pretium dapibus dolor sit amet, vestibulum ullamcorper ex. Aliquam posuere est vitae facilisis pharetra. Suspendisse facilisis ac massa sed mollis. Sed cursus libero sit amet vestibulum aliquet. Sed vulputate nisi ac malesuada feugiat. Duis vel est in dolor auctor posuere eget sit amet ex. Nullam interdum massa id nisi commodo, non vehicula dolor mattis. Phasellus id purus id lorem fermentum gravida. Sed facilisis nunc nibh, eget auctor ligula sagittis eget. Mauris nec mi porta, consectetur magna id, ullamcorper massa. Aenean a massa orci. Nunc congue condimentum nulla. Fusce non ante ut elit rhoncus vehicula.[/font][/div]{/slide}
[/accordion][accordion=100%]
{slide=[div=
   background-color: #fff; 
   color: #000; 
   margin: -7px; 
   padding: 7px; 
   text-align: center; 
   text-transform: uppercase; 
   font-weight: bold; 
   font-size: 1.1em;
   letter-spacing: 1em;
   text-shadow: 1px 1px 2px #bb5555;][font=Advent Pro]powers[/font][/div]}[div=
   margin: -9px; 
   padding: 9px; 
   background-color: #fff; 
   height: auto;
   font-size: 1em;][font=Advent Pro]Lorem ipsum dolor sit amet, consectetur adipiscing elit. Sed urna urna, rhoncus vitae massa eget, semper ullamcorper diam. Nunc a molestie est. Nullam quis nisl sodales, commodo purus pretium, ornare diam. Mauris consectetur cursus nisi, sit amet facilisis augue gravida quis. Curabitur ac porta libero. Integer id enim nec ipsum gravida congue tincidunt sed erat. Duis sapien dui, porta id pulvinar quis, faucibus eu lorem. Pellentesque in nibh at magna molestie luctus. Lorem ipsum dolor sit amet, consectetur adipiscing elit. Donec commodo ut lectus quis pellentesque. Duis sit amet eleifend lacus. Proin nec felis lacus.

Praesent scelerisque elementum elit vitae elementum. Ut tincidunt varius felis id commodo. Integer nec vulputate risus, a pretium mi. Ut mauris lacus, pretium dapibus dolor sit amet, vestibulum ullamcorper ex. Aliquam posuere est vitae facilisis pharetra. Suspendisse facilisis ac massa sed mollis. Sed cursus libero sit amet vestibulum aliquet. Sed vulputate nisi ac malesuada feugiat. Duis vel est in dolor auctor posuere eget sit amet ex. Nullam interdum massa id nisi commodo, non vehicula dolor mattis. Phasellus id purus id lorem fermentum gravida. Sed facilisis nunc nibh, eget auctor ligula sagittis eget. Mauris nec mi porta, consectetur magna id, ullamcorper massa. Aenean a massa orci. Nunc congue condimentum nulla. Fusce non ante ut elit rhoncus vehicula.[/font][/div]{/slide}
[/accordion] 

[/div] [/div][/div]
Last edited: