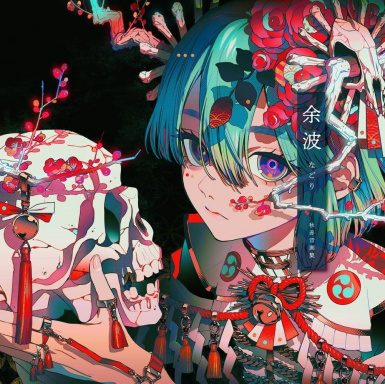 Don't jinx it.
Original poster
Roleplay Invitations

Group Roleplays, One on One Roleplays
Posting Speed

One Post a Day, A Few Posts a Week
My Usual Online Time

8 a.m. to 3 p.m. EST
Writing Levels

Adept, Advanced
Genders You Prefer Playing

Primarily Prefer Female
Playing Style- Passive or Aggressive

Aggressive
Favorite Genres

Modern Fantasy, Fantasy, Psychological, Action, Steampunk
Genre You DON'T Like

Yaoi, Furry, Strictly Romance, Excessively Slice of Life

---
"When we had no home, he gave us a place to belong. When we had no purpose, he gave us a reason to live. But above all else, he recognized us."
—Kitagawa, Katsugu
​
---
GM:

Wryneck
Group Size: 5 players
Genre(s): Fandom, Action, Drama
Pace: One to two posts per week
Quality: Two or more literate paragraphs
Theme: ♪
Blacklights is an alternate universe Boku no Hero Academia roleplay, set in Sapporo. While you don't need knowledge of the show or the show's characters to participate, a general understanding of the setting and how quirks (the show's term for superpowers) work will be necessary. You can find information regarding quirks, as well as a good summation of the setting, here.
---
​
In a world full of superpowered humans, the world of heroes overshadows all else. Natural talents such as those of the musician and artist go largely ignored in favor of those that protect the weak. Those with less than spectacular quirks, along with those who've no quirk at all, are kicked to the sidelines, while those with amazing abilities are tossed into the spotlight, leaving little room for anyone else. For five orphans, a life lacking such recognition is exactly the type of life they lead. That is, until they're taken in by a young man who goes simply by Lighthouse. He offers them a place to stay, a goal to strive for, and a means to make their voices heard. After several years of training their quirks, they would turn their disadvantage into their advantage.
In a world full of heroes...
...they would become villains.
​
With this proposition came rules, the first among them being that they never harm unless it was necessary to save the lives of their new family. The second was that they were not to use their quirks while out in public unless together with the family while committing a crime. The third was to never reveal their identities, no matter how tempting it might be. The final rule, and the one he claimed to be most important, was simple.
With newfound hope filling their hearts and a glimmer of light just beyond their reach, their family's journey to make a name for themselves began.
---
Rules
1. This goes without saying, but follow all site rules.
2.. I, the GM, have final say.
3. Keep IC drama and OOC drama separate, and keep OOC drama between the involved parties, and an admin if necessary.
4. No godmodding or plotbunnying. I will accept ideas for developmental arcs for individual characters, but don't force them into the roleplay.
5. Roleplay with integrity. I don't have a combat system for this roleplay, so I'm trusting and expect players to carry out fights fairly and logically.
6. If you will be unable to make a post within a 7 day period, please let me now so we can carry on with the roleplay as opposed to waiting for a post that will never come. If inactivity seems to be bogging down progress, I may ask you to leave the roleplay.
7. As is the goal of any worthwhile roleplay, have fun!
---
Character Sheet
Feel free to format this as you wish, so long as it contains the required information.
Name:
Alias:
Age: (A reminder that our characters are teenagers. Try to stay between 15 and 19.)
Sex:
Appearance: (You can include an image above the name and put here whatever, if anything, the image doesn't cover, or just type a description of your character,)
Nationality:
Background: (Remember they were an orphan before Lighthouse took them in.)
Personality: (Just a brief summation of the pros and cons of them as a person.)
Quirk Name & Type:
Quirk Description:
Theme: (Just some music that you feel represents your character. Optional.)
---
Discord: Discord - Free voice and text chat for gamers
Please refrain from joining the Discord until your character has been accepted.
Last edited: