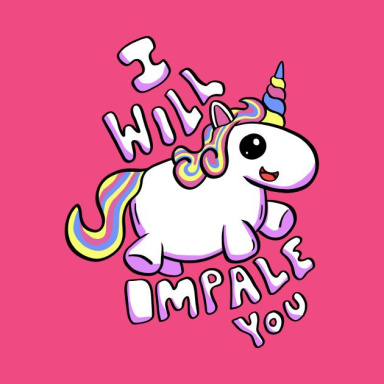 I guess...
DONATING MEMBER
Roleplay Invitations

Not Taking RP Invites at this Time
Posting Speed

Several Posts a Day
My Usual Online Time

8:00 AM - 4:00 PM
Writing Levels

Prestige
Genders You Prefer Playing

Male, Primarily Prefer Female
Playing Style- Passive or Aggressive

Probably a mix. When I GM I tend to prefer mostly aggressive, but with input from my players. I like to offer ideas and receive them. I don't like when people just take the reins and run with it though...especially in a 1x1.
Favorite Genres

Political intrigue, fantasy, futuristic, sci fi lite, superheroes, historical fiction, alternate universes. Smittings of romance, but only as side plot.
Genre You DON'T Like

Anime. Ever. Just not my jam.

Smut. Romance as a main plot. Horror. Grimdark.
---
Swimming in and out of consciousness, Delilah watched from the open car door, unable to move, unable to cry out, as Solomon retraced his steps back to the Havershime house. The explosion rocked the silent evening and fire burst skyward, orange and hot, and staring at it, Delilah's eyes stung with tears. Fisher... He'd called him, which meant he intended to leave him alive. But why? Why? Nothing Solomon did was ever out of fairness, out of kindness. They had played right into his plan...

Solomon returned several minutes later and slipped behind the steering wheel, looking back at her with a small smile, "Did you like that, Lil? I wish I could have seen them, beforehand... It's the worst part of what I do. I never get to see their faces. Hm." Pulling the car into drive, the wheels crunched against the macadam road, and flickering on the lights, he turned his attention to driving, "I know you're asking yourself what's next. You think you're clever, don't you? You and Fish... Hiding them. The Bridges. But I don't give a damn about the Bridges. You were always the end game, Lil. You just made it quicker. Unfortunately for Fisher, that's not such good news, but if you listen... if you cooperate, it doesn't have to be bad for him."

Falling silent, he focused on the drive, and swimming between the darkness, Delilah lost track of time. At one point, Solomon pulled out his phone again and she could hear his texting, but otherwise, there was silence... stillness. They arrived at their destination as the sky began to lighten and killing the engine, Solomon slipped out and came to the back to collect her. The building was a brownstone, and appeared abandoned, broken windows boarded over, and a metal door flashed over with graffiti. Carrying her up the steps, he slid the door back and inside, he flicked on the dim industrial potlights, bathing the empty room in pale yellow. At one end of the room sat a chair, the other a long metal chain, hanging down from a solid beam. At the center of the room, a sliding partition, with another metal door in the middle.

Depositing Delilah in the chair, he looked up at her as he pulled her arms through the bars and secured her wrists with metal cuffs. She could feel her arms again, feel the metal biting into her skin, and she grimaced as she struggled against him, but standing, Solomon caught hold of her jaw, holding her face still, "Won't be long now, Lilah... Just sit tight, and stay quiet. He's coming."