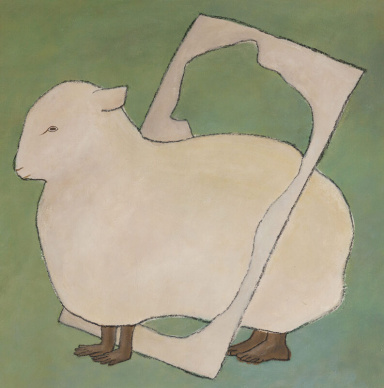 consistently inconsistent
Original poster
Roleplay Invitations

Group Roleplays, One on One Roleplays, Chat Roleplays, Not Taking RP Invites at this Time, Private Convo Roleplays
Posting Speed

A Few Posts a Week, One Post a Week
My Usual Online Time

I check as often as I can.
Writing Levels

Intermediate, Adept, Advanced, Adaptable
Genders You Prefer Playing

Male, Female, No Preferences
Playing Style- Passive or Aggressive

Both.
Favorite Genres

Fantasy, Realistic/Modern, Magic, Scifi, Romance
Genre You DON'T Like

I am generally not a huge fan of RPing Fandom, but it can depend.
Knowing Fisher Hawkins like the back of her hand, Delilah probably should not have been surprised when the man insisted on buying her a ring, anyway. Idealistic and pure, she couldn't fault his vision, even if it would never matter to her the way it did to him, and knowing the way he'd light up when he was finally able to provide her with proof of her engagement, she couldn't exactly deny him.

But shopping was not a passtime Delilah reached the heavens for, and it was with a touch of reluctance she agreed to go at all.

Fingers winding through his, she shook her head as she stared in the glass case are the sparkling pieces, displayed against deep blue velvet. Like a celestial map of constellations, diamonds glittered up at her… and with a sigh, she looked over to Fisher, smiling faintly, "You're too much. You know that? This… is too much."

"I disagree." Came the short but firm reply, squeezing her hand tighter. He was over the moon these past days, and he couldn't bring himself down even if he tried. It was always dangerous to stay too happy.. But he couldn't help it. They were going to tie the knot - something he'd dreamed about for years.. Ever since he was a little kid.

"I know.. I know you think it's dumb, but it means a lot to me." He swallowed, memories coming back to him. He'd been an orphan with no letter, no note, but an engagement ring on a necklace. Forgotten trash of empty promises. Some bully had flushed it in the third grade.

Looking over at him, Delilah frowned, "It's not dumb, Fish. It's sweet. It's just… it's you. But I love you. Every part of you, and if you want to do this, I'm all in." She scanned the rings again, making a face, "But how am I supposed to pick anything? Are there… rules?"

He beamed at her, pushing away the horrible memories. "No, I don't think so." He said with a laugh. "Whichever you like, I think. Whichever one you wouldn't mind wearing.. For.. the.. Rest of your life." He slowed in his last sentence, hardly believing the words that fell out of his mouth. Promises like these… weren't often kept. And he knew it from experience, but something about this felt true, and he was trying so hard to deny something that shouldn't have been denied.

Her smile split into a broad grin at those words, and she nodded, "The rest of my life. Better pick a comfy one." Her eyes moved back to the case and perhaps a little more seriously, she studied the items inside, "This one is pretty...:" The ring was a single stone, small, but in a delicate sense, the band spiraling between yellow and white gold, with smaller chips of diamonds along the seam, "Different… What do you think?"

Wrapping his arms around her waist from behind, Fisher rested his chin on her shoulder, staring at the ring in the case below them. "If you like it, I like it." He hummed into her ear. "But I actually do like it myself.. The yellow and white gold is nice."

Leaning back into him, she smiled a little softer, "...Did we just pick one? I don't even know. Should I keep looking? How am I ever going to pick a wedding dress if I can't even figure this out? I'm a giant mess." Laughing, she shook her head, "Guess I should try it on."

"You're not a mess," He insisted, nipping her ear before pulling away. "I don't really think anyone knows exactly how to get married, Lil." He chuckled. "You just.. You do what feels right. You wear what you like." He smiled dreamily. "Try it on, though."

With a small squeak, Delilah looked back at him, grinning. He was trouble, Fisher… and he knew it. Humming, her eyes falling to the ring again, she nodded and looking up, signaling for the woman behind the counter.

As she approached, the woman beamed at them, "Oh, aren't you two just the cutest… Which one are you looking at?"

"This yellow and white one, right here." Fisher said with a beaming smile, pointing at the glass. "And would you mind --"

The lights in the store suddenly dimmed, and he gripped Lilah tightly out of sudden shock. "..Power outage?" He whispered nervously, begging for it to be only that..

As the light blinked out, Delilah glanced back to Fisher, nodded… but despite her agreement of his assessment, her heart still gave an anxious throb, and with a sense of trepidation, she looked to the door. There was just enough light outside, to illuminate the entrance, and the figure that stood silhouetted in the doorframe.

"Oh, I'm sorry, honey. Lights just went out…" The woman behind the counter chimed to the newcomer, but her smile faded as her gaze fell to the weapon, clutched in the man's hands.

"That's sort of the point, Love." He announced, and Delilah felt the blood freeze in her veins, her eyes snapping to Fisher with recognition.

"Dawson." Fisher hissed, spinning on his heels, anger filling him up quicker than it should. His fists balled but he kept his face cool, because there was no way in hell he'd allow a repeat of last time. Stepping forward protectively, gave him a menacing glare. "I'll give you a chance to walk away."

Delilah didn't reach out to stop Fisher this time. The situation was different… and despite his words, she knew he would never lose control again, like he had with their last encounter. If Dawson picked up on the impact of the situation, however, he didn't seem terrible concerned.

Closing the door behind him, he eyed the pair, shaking his head, "Now this… is just fortuitous. I mean, really. What are the odds? The two of you being here the same night I planned to hit the joint. I was just thinkin' I could use another dance..." With a smirk, he winked at Delilah, who narrowed her eyes.

"No chance…"

"Aw… Now, c'mon. Don't be that way." Frowning, he looked to the woman behind the counter, "Hands away from that button, darlin'... It won't do you any good to be a hero. Am I right, Fisher?" Gaze flickering back to Fisher, he grinned, "How is the hero biz? Must be slow going, if you've got time to shop."

Shifting uneasily on his feet, Fisher glanced to the women behind them, who looked mortified. With good reason.. the gun in his hand wasn't offering an option so much as an order.

"I said I'll give you a chance, Dawson." Fisher muttered. "Don't make me take it back." He glanced at a Lilah with a nod to the sales woman, urging her to get her out.

Delilah shifted closer to the counter, but didn't move quickly… She wasn't looking to get shot, not for anyone - but she wasn't about to let an innocent bystander eat a bullet, either. They needed to be cautious. Organized.

"Aw. You're cute and all, but ain't you I'm lookin' for a chance with, Fish." Winking again to Delilah, he smirked, before his eyes moved again to the clerk, "She's a real knockout, ain't she, Miss?"

The woman stammered, but fell silent, still frozen in place by the sight of the gun. Delilah frowned at the words, shaking her head, "You're out of your league, Dawson. You got this, baby?"

Nodding firmly, all of Dawson's compliments whizzing by him. Wasn't going to happen this time.. What had happened before. "Why do you think we're at a ring shop, Dawson?" Fisher said with a smile, walking towards him with confidence. "If you want anything.. And I mean anything at all, out of this shop, out of Lil… you're going to have to go through me."

With a smirk, Dawson tucked the gun into the back of his waistband, and with his arms outstretched, he shrugged, "...If you insist." And with a sudden flick of his hand, a ball of bright blue light shot out, towards Fisher.

It was certainly unfortunate circumstances to meet Dawson in a place where he found himself so unprepared.. No suit, no gloves, no precious boots. He growled, watching electricity crackle into life, diving out of the way. He needed something to protect himself with, but for now, he pulled down his sleeve over his knuckles, ready to knock him out.



"Flashy tricks aren't gonna get you anywhere, kid." Fisher barked, scouring the room for anything to use… anything to throw.

As Fisher ducked out of the way, Delilah turned to leap across the counter, and grabbing the saleswoman by the shoulders, she yanked her down below. Holding out a finger, she shook her head, "Do not move from this spot. We'll handle this." And rising again, she grabbed the first thing her hand could reach - a metal stapler - from next to the register, "Fish! Catch!"

Dawson turned, and his other hand rose, sparks tripping, dancing along his fingertips, "Tisk tisk, Lovely. You're on the wrong side…"

Turning at Lilah's cry, he immediately saw the stapler in her hand and grinned. His eyes flickering quickly back to Dawson, knowing he couldn't spare a moment off guard. "Well, I mean, how appetizing is some street rat thief, really?" He hummed, voice low and threatening. With the stapler in his hands, he bounced it in his palm. "One hit's all it takes.. and it'll hurt a lot longer than you think."

Dawson stood still for a moment, indecision rolling briefly over his features. He was a lot of things, but he wasn't stupid, and he knew well enough what would happen if Fisher let the stapler fly. But walking away this time wouldn't have been half as sweet at it had the time before. His eyes flickered to Delilah, his fingers rolling around the ball of energy in his palm, "...Can you hit me… before I hit her?"

His confidence faltered, his grip on the stapler harsher. He spared a glance to Lil, shaking his head. "C'mon, Dawson. Where's the fun in that? Isn't she your prize?" He ground his teeth together. "No fun beating me if the reward's not there to tell you how good of a job you did."

Grinning, Dawson took a small step forward, the confidence returning from his expression, "Hm… I mean. She'd survive it… And hell, I don't need her to be cognizant, do I?"

Nostrils flaring, worry crept into Fisher's gaze. "I swear to god… if you touch her…" How would he stop it? If he threw it now it would only trigger his reaction.. Lil had to get out. He had no way to get to her, no way to protect her.. And it was wearing on him, making him lose his drive. "Lilah.. Get out. It's between us, Dawson. Leave it there."

"Like hell." Delilah muttered behind him, "I'm not going anywhere. And I'm not scared of Sparky's lightshow. Throw the stapler."

Dawson's eyes narrowed, his arm tensing, "Gonna do a lot more than touch her, Fish. Are you just not getting how this works…?"

"Throw the damn stapler, Fish!" Delilah hissed.

With an aggravated shout Fisher launched the stapler, aim dead on and as it left his fingertips he filled it with power, strength to knock Dawson far into the wall.

Delilah didn't wait for the stapler to leave Fisher's hand before she ducked down behind the counter, grabbing the saleswoman and folding herself over her. As Fisher threw it, Dawson unleashed the energy in her direction, and where it struck, glass exploded, not entirely harmless, but not half the concern it had been a moment earlier, shards biting like tiny thorns… stinging, but non-lethal.

Less fortunate was Dawson. The stapler struck his chest and he slammed backwards, hitting the wall, where he slumped to the ground with a groan.

A relieved grin coming on Fisher's face as Dawson was blown back and he could see Delilah duck out of the way. As soon as Dawson was on the ground he rushed to the counter, hopping over it to find the two women, stung with shards of glass, but otherwise.. Okay.

He pulled her into a desperate hug, thankful to death nothing had happened.

As Fisher yanked her into a hug, Delilah returned it, but only briefly, smacking him in the arm a moment later, "Hug later! Deal with Dawson, first!" And reaching up, she felt along the edge of the counter until she connected with the panic switch the clerk had been going for, earlier. Pressing it, she looked to the shaken woman beside her, nodding to Fish, "We're good. Go."

"Okay -- okay -- sorry --" He whispered, nodding awkwardly to the clerk and jumping back over the counter after kissing her on the lips quick, too quick. He strode towards Dawson with a smirk on his face, hoisting him to his feet despite the groans of pain. "I warned you," Fisher taunted hoisting his hands behind his back.

"This ain't over…" Dawson wheezed, choking on the words as his chest tightened against the bruise already forming, "This ain't.."

"Oh shut up…" Delilah interjected, "You're going to jail, idiot. It's over."

Stifling a laugh, Fisher tustled Dawson just enough to make him feel that bruise a little bit more. "If you think that hurts, try some broken ribs." He muttered, keeping his grip firm on Dawson's wrists. "Seriously.. Was it even worth it?" Fisher grumbled, trying to recall the nasty kid back then, wondering if there had ever been any hope for him. He blamed it on the system, at least, for planting the seeds. Kind of a shame. Glancing to Lil, only one corner of his mouth turned upwards, a lopsided smile. "What should we do with him?"

"Police should get here soon…" Delilah offered, carefully climbing over the shattered counter. Reaching up, she pulled a hair tie from her hair and held it out to Fisher, "Makeshift handcuffs…"

Looking over his shoulder, Dawson narrowed his eyes, "Oh. It was worth it… Will be next time, too."

Rolling his eyes, Fisher tied the boy's wrists tightly together, hardly leaving any room for him to fidget. Fisher scoffed. "There isn't going to be a next time." He grumbled. "Are we staying?" Fisher said with worry. Hopefully not.. but he wasn't sure if he trusted Dawson to stay put, tied only with a hair tie and sporting a nice bruise.

Nodding, Delilah stepped back, "We'll stick around. I wanna see them slap cuffs on this creep… and I don't trust him not to try an escape." Her eyes moved back to the woman behind the counter, who had finally stood up, "How long is the response time?"

"G… generally eight minutes." She said quietly, stepping around the carnage of the broken glass, In her hand, which trembled like a leaf in a hurricane, she held something out, "I… I want you two to have this."

Blinking, Delilah looked back to see the ring they had been eyeing, resting on the woman's palm.

Sharing a shocked glance with Lilah, Fisher turned to the woman, with hand still firmly on Dawson. The poor woman was shaken.. and he felt terribly sorry about it, but this didn't seem like the type of situation where he could tell her no.

"Thank you," He murmured, nodding to Lil, nudging her to take it. Fisher knew.. he didn't have to ask her to be quiet about what she had seen. A small smile fell upon his lips.. maybe the world wasn't so bad.

Nodding, Delilah stepped forward, cupped a hand over the woman's, "Thank you."

"Thank the both of you… If… if you hadn't been here.." She sounded close to tears, but holding herself together with a deep breath, she stepped back, leaving the ring in Delilah's hand, "I think I hear the sirens… Make sure they make them really tight. The cuffs…"

"We have to go." Fisher murmured with urgency, the sirens filling him with anxiety. "Make sure they have power dampening cuffs." Fisher nodded to the woman one last time. "Stay safe."

She nodded again, her eyes on Dawson, anxious, but prepared. The sirens crew near and Delilah took Fisher's hand, "Is there a back exist?"

The clerk gestured, and giving Fisher a tug, she moved in that direction, and nearly as soon as the door closed behind him, she could hear the front door opening. Breathing out, she looked to Fisher, shaking her head, "...Little close there, Mr. Hawkins…"

Fisher grinned at her, a little bit of a nervous one but a grin nonetheless. "We did it, though." He said excitedly, listening to the voices of the police as they faded in the distance, emerging out through the other side. "No more Dawson."

Stifling a laugh, she nodded, and reaching for his hand again, she tugged him towards the exit out into the alley, "We did it. I told you, baby… I told you we'd get him." Biting her lip, she held up the ring, "And look… Stopped the bad guy and had a successful shopping venture. Wanna do the honors?"

Beaming, Fisher took the ring and held up her hand, kissing the back before slipping on the ring. "I love you, baby." He said softly, wrapping his arms around her waist and pulling her in for a deep kiss.

Throwing her arms across his shoulders, she yanked herself deeper into that kiss, and when she pulled away, she grinned at him, shaking her head, "Home. Now."

Laughing gently, he kissed her one last time on the forehead and pulled her away, towards the truck that they'd parked on the other side of the street.