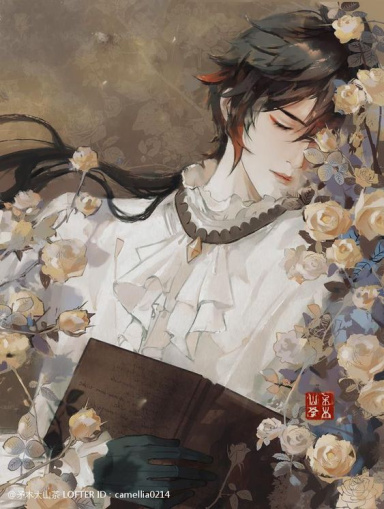 Invitation Status

, ,
Writing Levels

Beginner, Elementary, Intermediate
Genres

Romance, Slice of Life, Fantasy
❀Lucinda Asakawa❀
|

T

he

S

ecretary ||

L

ocation:

Vi

lla

D

eck |

C

olor

C

ode:

#FF0080
|
- - - - - - - - - - - - - - -
​
Lucinda wanted to curl up into a ball and roll away. Alas that wasn't possible in a social standing in which everyone is having a vacation all together. She couldn't wait to get her hands on one of her old games. Yu would maybe comfort her, pat her head. It was a strange game that way. Everyday interactions. She touched her leg and flinched before sighing. Just a sting.
Just a sting
. Haruhi was truly one to idolize, although playful, she was also very kind. Lucinda smiled fondly, remembering why everyday she strives not only to bring matches together, but truly to live up to the title she had been bestowed. When Alex had approached, she flinched. It seemed whenever the male was around she was more prone to injury. Seeing the concerned he displayed she couldn't really stay mad at him for long. Although he told her to wait, she was already kind of in the doorway. She gave him a weak smile as she watched him speed away. Lucinda felt a bit at peace that it seemed that Haruhi would be in good hands- Well if Lucinda's intuition was correct that is.
Lucinda paused for a moment as she heard Shione call out. The fan-girl inside her seemed to swoon. Directly interacting with Shione was different than helping her in a more indirect way. It was amazing the speed both of them ran to grab these materials. She had supposed they were closer with Haruhi and as a result, had been more accustomed to the building. After they finished she had first turned to Shione to thank her for assisting, especially since honestly, she should've cleaned up the mess herself. She scratched at her cheek, they seemed to had finished before she could even offer. Her eyes opened wide as Shione spoke to her, slightly surprised before a soft smile came upon her face. When Shione had turned to Alex, the secretary frowned in thought. '
Someone I like in the camp?
'. She stared blankly at the side of Shione's head. '
I mean. There shouldn't be anyone in particular right? If I'm desperate I can use walkthroughs but I suppose technically one of my games are in camp. It was the worst experience understanding the dynamics of how to play. It's just spamming
A
through everything right?
' Her mouth quirked up, '
E-Er, real person-wise?
'
Did she even like anyone in the camp? Her eyes seemed to spiral and her cheeks turned pink. She held her head, she couldn't help the smile on her face turning into a dumbfounded one. '
Lucinda that is a very dangerous train of thought you're following there. You should probably st- WEEEEEWOOOOWEEEWOOOOWEEEEEWOOO DANGER; OVERHEATING DETECTED- no you idiot, first you should stop your face from turning into a tomato-
' She slapped her cheeks as her eyes began to refocus once more. She couldn't help a nervous laugh from escaping out of her mouth as she kept her hands on her cheeks. The secretary took a deep breath before turning her attention once more to Shione, who seemed to have finished her conversation with Alex. She'd have to thank him later.
"U-Urm, your situation is more dire, Shione. Just know that I'm going to support you to the fullest."
Recovering from her freak out earlier, she removed her hands from her cheeks and smiled at Shione. Realizing how bold that sounded her cheeks began to turn pink again as her gaze shifted. "
It shouldn't be hard for someone to like you,

I suppose it's just

a matter of you liking
them.
" She remarked, her words turning into more of a murmur now. Lucinda really did hold Shione up in high regard, especially with the knowledge that Shione had a maid, Shione felt somewhat like a princess. If she couldn't find her prince(ss) then she'd be locked in the tower for eternity. It kind of reminded her of Rapunzel in a way.
Lucinda nodded as to affirm her thoughts before finally meeting Shione's gaze again. '
Lucinda, just ask her if she would like to sit by you. This is your chance to be closer friends! Friends! Fun! Ah...
' It was most likely Shione would prefer to sit next to Haruhi. Lucinda then remarked,
"I'm somewhat curious as to what they have made."
She then turned around and went ahead to find a seat. She wondered if Miyuki wouldn't mind sitting by her, or maybe Miyuki had gone to cool off somewhere first. Lucinda pondered, '
Maybe Miyuki had found new friends in the seconds that she had left the dining room.
' Lucinda's temptation to lay on the floor and roll away had never been stronger than this moment. Why was socializing so hard?
- - - - - - - - - -


Interaction(s)

:
Shione Higurashi

x

@Accelerator - - - - - - - - - - - - - - -


Mention(s)

:
Alexander Kisaragi

x

Shinku⭐Kun


Haruhi Nakamura

x

ScarletNova
Miyuki Momozono
x

DANAsaur


( ͡° ͜ʖ ͡°)

x

@

​