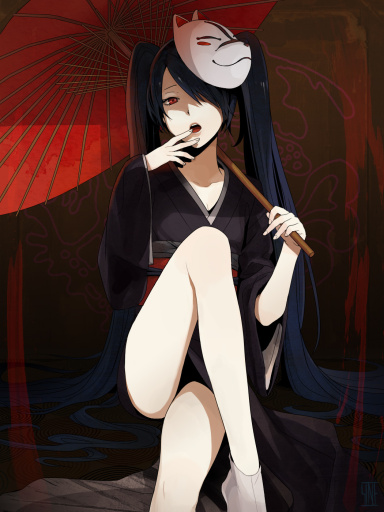 Otaku Mode Activated
Original poster
Invitation Status

, ,
Posting Speed

Speed of Light, Multiple posts per day, 1-3 posts per day, One post per day
Online Availability

12:00am-4:00am
Writing Levels

Give-No-Fucks, Beginner, Elementary, Intermediate, Adept, Adaptable
Preferred Character Gender

Female
Genres

Fantasy, magic, adventure, comedy, anime, slice of life, high school, fandom, romance, but I am always open to many others.


Aikō-ka Kurabu | The Lovers Club

Out of Character
|
Character Index
​
"We'll be your cupids!"​
On the second floor of Bara High School, to the right pf the stairs, at the end of the hallway lays a club room with a sign stating "The Lovers Club" attached to the wall. Normally, the door is closed, but once you open it you will see that it is one of the largest club rooms in the school, or perhaps even one of the largest rooms in general besides the gym and auditorium.
In the center of the room sits two couches perpendicular to the door, with a coffee table in the middle, and even a nice rug. Usually, that part is where the club meets with their client to discuss information, although they use it leisurely as well. There are also other seats scattered around the room for the members to use too.
There is a desk towards the back of the room, and windows that look out to a garden. That desk is where the president tends to sit. A computer lies on top of the desk, along with a few papers scattered around with a pen on top. There is a filing cabinet in the corner near the desk, most likely where they keep confidential information on the students and faculty of the school. Even if you are not a client, nor believe you will ever be, they most likely still have your information just in case. Although, you will not know if they have your information or not or ever understand how they are able to get the information in the first place.
On one side of the room there is a television, usually used to show information about a client or whatever the club is doing that day, but it is capable of being used for other purposes such as watching something or playing a video game. There is also a white board to write some information down towards the side of the TV. On the other side of the room is a refrigerator for snacks, a microwave, and a table with a coffee maker for those who enjoy it. Those aren't the only things in the club room, but the list would continue to go on if all of them were told.
How does a simple high school club get all of this fancy stuff and space? It seems parts had come from members of the club bringing them. However, their president of the club and founder, Haruhi Nakamura, has quite a bit of power and is usually able to acquire whatever she wants. But, the club members aren't just there to pamper themselves with everything they get. They are there to help their fellow students, and even some teachers to find romance and love. They are "The Lovers Club" and they have never failed in finding the perfect match for someone. If you're looking for love, they'll be your cupids.
---
Haruhi Nakamura
Club President | Location: Club room | Interactions: N/A
​
The bell had finally run, signaling the end of the school day. In a few short moments Haruhi, the president of the lovers club, was already at the club room, sitting at her desk. She shuffled through papers, looking through some of them as she waited for the other members to arrive. She knew they wouldn't take long to get there, as most of them enjoyed being at the club very much. Plus, it's not like they were very far away.
She glanced down and looked through her papers again. One case was already wrapped up so she filed the couple under done. A lot of times they get clients who came knocking on their door randomly, other times they set up appointments, and others they just find someone and decide to match them up without them being apart of the decision. Even so, their clients are always happy.
Last edited: