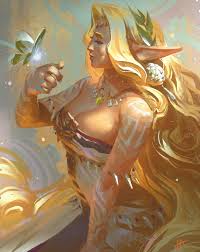 私はあなたを許しません。まだ、あなたが私と同じ痛みを経験するまで...
Original poster
Roleplay Invitations

One on One Roleplays, Chat Roleplays, Private Convo Roleplays
Posting Speed

Speed of Light, Several Posts a Day, A Few Posts A Day
My Usual Online Time

All the time, maybe
Writing Levels

Adept, Adaptable
Genders You Prefer Playing

Female, Androgynous, Primarily Prefer Female
Playing Style- Passive or Aggressive

Passive and Aggressive
Favorite Genres

Anything really
Genre You DON'T Like

No INCEST!!!!!!!!! AHHHHHHHHHHHH (no judgement not my thing)

Earl gently sighs as he holds his half-sister in his arms and says,
"My sister is not normally like that. My guess is the stress from work then the meeting going to hell in a handbasket, then the sudden weird events are what made her snap"
.
He pauses and then says,
"I know for a fact, that she cares about her friends so she would not attack them for no reason, I think it's only fair we give her the chance to wake up and regain her senses and try and make sense and explain the best she can".
He pauses for a minute then says,
"While I'm not close to Jake or many of you for that matter, but I can tell this much from what I have seen so far, most of you are good in some shape or form so I will not hold a grudge. I hope to be able to befriend you all as time passes".
He pauses again for about a minute then says in a clear but very cold voice to Kyoko,
"If you drag your blade over my sister's face like that again or talk about ending her life you will see a side to me you will not like at all, and I really don't like hitting women and have only done it when given no choice so please don't force my hand"
.
Earl now turns away from Kyoko since he has made his point and says"
Sure I did feel powerless, but we all know getting overly worked up and such is not going to help us, and the other thing I'm thinking is given things where will we move to so things are more secure and we can regroup for a counter-attack".
Earl is thinking' i want to take care of my sister but at the same time is it really ok for me to take her back to the room in the middle of this mess'? ' Earl is rubbing his head gently trying to think about the best option and one that group can agree on'.