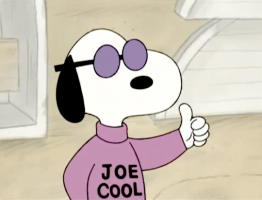 carpe noctem
Original poster
FOLKLORE MEMBER
Invitation Status
Posting Speed

Speed of Light
1-3 posts per week
One post per week
Online Availability

Saturdays and Sundays.
Writing Levels

Intermediate
Adept
Adaptable
Preferred Character Gender

Male
Female
Transgender
Genres

Romance. Modern. Dystopian. Horror.
◊
WELCOME TO

BLISSVILLE

.
◊
Wakey! Wakey! Everyone! It's another FABULOUS day in Blissville. The weather is only

slightly rainy with streaks of lovely sunshine. Everyone in Blissville is doing what he or she ought to.
Smiling and, laughing and,

taking their Bliss.
What.
About.
You?
That's right! I'm talking to you! Are you doing what you should?
Haha, of course you aren't. After all, you're not a

Sorrowful

are you? We know what to do about Sorrowfuls
don't we?
♦◊
Some people have asked me what to do about their happy, excited, throngs running through the streets.
What are

you

doing?
JOIN
THE
FUN!
CLICK FOR IC.
A Job That Needs To Be Done.
"Welcome to Blissville" takes place in a drug-filled 1960s England. You, my dear fellow, are a Sorrowful, as sad as that may be, you are a person who is off their medication. Your job is to escape the Garden District, Blissville, and NOW, the island completely, while blending into society and their cruel rules. What is their rule, you ask? Why, take your Bliss, or we will have to beat you down! Haha!
Wait, WHO are they? Why, they're the Blissians of course! They are always happy, every day. Do you know the secret to their happiness? A marvelous little pill, with a wonderful name called Bliss. Bliss is a "Rain, rain, go away, come again.. Actually DON'T." kind of pill. A few pops of the sucker over the course of the day will make even a Sorrowful's day go as smooth as velvet. Taking Bliss is an absolute last resort, though, but it will aid you, as the happy pills will make you hidden in plain sight from the inhabitants of both the Garden District and Blissville.
But if you do follow society's rules and regulations, you'll probably die. Actually, you WILL die as you try to avoid suspicion and defend your entire life with a side effect of overdose. And you do NOT want to overdose when you're trying to escape.
To escape the Garden District, or perhaps, survive in general, you will need to figure out a couple things. But I think you've already figured them out. You're foolish to not take your Bliss, but you're not so stupid when it comes to figuring things out it seems. Moving right along. What do the Blissians approve of you doing? What makes them suspicious? What turns them into an angry mob? Is there anyone else here who can help you? And most importantly,
Do you have the power to try and convert a Blissian into one of you?

[BCOLOR=transparent]

◊

[/BCOLOR][BCOLOR=transparent]

Locations.

[/BCOLOR][BCOLOR=transparent]

◊

[/BCOLOR]


A Sorrowful's Home. Where comfort is just a sewer drainage away.
[BCOLOR=transparent]
[BCOLOR=transparent]
[/BCOLOR]
[/BCOLOR]
Welcome to your lovely abode! Or at least, what's left of it. You don't always have to go return here for comfortable resting, but this place is usually where you get creative or store your unneeded goodies! Your home is currently located under the sewers of The Garden District, hiding away from the general public. How on Earth did you manage to get a TV/Radio down in a sewer room? At least the place doesn't smell like fecal matter.
The Garden District. Where all Wastrels and Sorrowfuls alike ended up. Where YOU ended up.


The Garden District is the slummy part of town, where all the miserables ended up. The Blissians call it the, "Blown-up part of town." The houses that remain are deteriorated and blown to smithereens All that's left are broken dreams, houses, train stations, and an occasional spot of purified water pumps. If people were sent to this part of town, this meant that Bliss did not work for their mind. The worst people that reside here are Wastrels. Bliss doesn't work on them, but they sure as hell keep trying to make it work. Who knows why it ended up in this state? The people here don't know why the Garden District ended up the way it did due to the side effect of Bliss. Amnesia. But who needs to know about the bad things anyway? Haha! You sure don't need to! This part of town is barricaded with walls, AKA, your escape exit.
Find the wall with the door and you can practically feel the freedom. But be careful though, the door is either surrounded by the Wastrels, or those bloody coppers.
Welcome to Blissville! Have you taken your Bliss today?
Welcome to freedom. Not really. The torment doesn't end here, fellow Sorrowful. It's just the beginning. But kudos to you for surviving the slums of the Garden District. I have no idea how you managed to get to this part of town. I should have you beaten to a pulp for this. We will get you soon enough. Oh, we will. It only gets worse from here.
Welcome to Blissville either way! Where the citizens here are always happy! Forget the negative!

Forget!

Forget!

Forget!

The only mood here is happy. It's a lovely day for it. Everything is. Don't you agree? Did you take your Bliss? Of course you didn't. Haha! You should if you want to live. I mean, look at all the technology! The vibrant colours! Free Bliss from red telephone booths! If this doesn't make you happy, I don't know what will!
AKA, True Freedom.
◊

Lovely People!

◊
Uncle Jack! (Jack Worthing.)


UNCLE JACK: Location: Blissville.
Description: The friendly face on televisions and the friendly voice on radios. This, is Jack Worthing, the proud, smiling, human being of Blissville. He is practically everywhere in this part of town. Everywhere you go, he's always watching your back. He is here to make you smile and here to make you laugh. He's here to wake you up and here to tuck you in at night. He's here to remind you that things aren't all that bad in Blissville, and everything is so happy. So, so happy.
At the end of the day, Uncle Jack is very reliable! Each night, he will tell you a little bedtime story and during the day and afternoon, he talks about a range of topics. From a breakfast show called, "That Tastes Amazing! What is it?", reminding you of what you might have forgotten the previous day, to common illnesses that really shouldn't trouble you too much if you're careful. Like mononucleosis!
What a considerate man.
Typical Blissians!


[BCOLOR=transparent]
TYPICAL BLISSIANS: Location: Blissville.
Description: Yeah, there's a lot of them on the other side of escape. You can blend in much better in Blissville than the Garden District. Except when either one of these lovely Blissians see you off your Bliss, they get just a tad bit violent. they will force you to take your Bliss! With force if necessary. Hell, they'll even bring their companions with them! Haha! What excitement! "They're like that friend that won't shut up about that thing they're into."
[/BCOLOR]
The people you need to watch out for. No matter who you are.
From Left to Right.
POLICE: Location: The Garden District. Blissville.
Description: The PD roam everywhere, blocking the way to escape, roaming the streets of Blissville and the Garden District. They are the toughest in this world. They certainly know all about brute force. Hell, they can take you down with just a thought if they wanted! But never fear, with enough practice and tenacity, you can F*** the police as much as you'd like!
THE DOCTOR(S): Location: Blissville. (Maybe in a TARDIS somewhere.)
Description: Doctors make your cover even harder. Think you'll sneak by with pretending you're on your Bliss? These doctors can practically sniff you out. Watch out for them when you roam the streets of Blissville.
OLD HAG(S): Location: Blissville.
Description: "GET OFF MY LAWN OLD LADY." These prissy ladies love sticking their high horses in everyone's business. Clearly they haven't gotten with the times. They're EVERYWHERE. Do you plan on breaking into houses? Or try beating Blissians down with a weapon? These old ladies prevent that from happening. Sure their lifespan won't last very long, but their voices sure do. They can scream, blowing your cool guy cover. Thanks, grandma.
WASTRELS: Location: The Garden District.
Description: They are failures who were sent to the Garden District because Bliss will not work on them. They mock the Blissians on the other side, etching the phrases they say on deteriorating walls. They have gone quite insane and miserable, shouting phrases such as, "Turn that frown upside down, Sorrowful." Wastrels are very quick to tell that you're a Sorrowful and off your Bliss. They're a bit like you, a little different. Perhaps they're way too far gone into their Bliss, and instead of feeling amazing, they turn violent. Very. Violent.



◊

Weapons!

◊





A Hammer Pipe!


[spoili]
A far more impressive and effective pipe! Can be used as an actual hammer!


(Takes up A LOT of your Stamina. Be wary when using this, it tires you out GREATLY.)


[/spoili]



Banger!


[spoili]
A simple improvised explosive device. Goes "Bang!" Even better when attached to other, more violently explosive items. Can be modified into a variety of other throwable items. Good if you're skilled in range attacks!
(Although this is an explosive, it CANNOT blow up the door to escape.)
[/spoili]



Frying Pan!


[spoili]

Cook yourself a wonderful breakfast or steal one with brute force!

[/spoili]



A Cricket Bat!


[spoili]
For all those dreamers that want to be a real boy. A badass boy is optional but accepted.
(Can be obtained through locked lockers found in the houses of Blissville, maybe even your house.)
[/spoili]



A Branch!


[spoili]

What?

..

Splinters hurt. And so do paper cuts! Beat your foes down caveman style.

[/spoili]



A Rock!


[spoili]

You've been living under one for all these years. Might as well put it to good use. It's actually not as bad as most people will think. Can be used as a distraction.

[/spoili]



A Meat Cleaver!


[spoili]
Well, time to go ham on some bloody enemies! If this thing can go through pig fat, then I'm sure it can go through human flesh just fine.
(You cannot obtain this in the Garden District. When you escape the District, find this weapon somewhere in Blissville. You're gonna have to break through a house, though.)
[/spoili]

◊

Roleplaying Rules.

◊
1. Follow ALL of Iwaku's general terms and rules.
2. Have fun man. It's a must.
3. Please don't control someone else's characters.
4. No Mary Sues/Gary Stues. You know the drill.
5. No God-Modding.
6. If you can't post for a certain amount of time, (Four days or more.) Please let me or my Co-GM Ali know.
7. You can TOTALLY play more than one character.
8. If you have any questions, don't be afraid to ask the GMs!
9. BE HAPPY. ALWAYS. BE. HAPPY. c:
◊
Roleplaying Clarity.

◊
1. You cannot escape the Garden District on your first post. Explore the area a bit. You might find out some lore or history behind The Garden District.
2. I'm VERY open to ideas. If you have a suggestion, PLEASE let me know.
3. If there is something I don't like, I WILL let you know. I'm not being mean, I swear. I love you.
4. There is a chance of Character Death or overdose. If this is the case, don't worry. Perhaps one of your fellow Sorrowful will put you back to health. If it's an overdose of Bliss, you return home. The escape route is in a completely different area, and you don't remember what happened the previous day.
5. Your weapons cannot destroy/break through the escape door.
6. All Sorrowfuls start in The Garden District, all Blissians start out in Blissville. c:
If you have read the Rules & Clarity, put a ♥ in your bio.
I will change the rules and clarity if necessary.
◊
Character Sheet!
◊




FOR SORROWFULS!


[spoili]
(A Picture of your Character.)
Name:
Age:
Gender:
Likes:
Dislikes:
Location: (SORROWFULS start out in the Garden District.)
General Personality:
General Appearance: (Optional if you have a picture. Or nah.)
General History: (How did your character get put into The Garden District?)
Weapon of Brutal Choice:


Why are you off your medication?:




What is your plan of escape?:




Other:


[/spoili]



◊

Character Sheet!

◊




FOR BLISSIANS!


[spoili]
(A Picture of your Character.)
Name:
Age:
Gender:
Likes:
Dislikes:
General Personality:
General Appearance: (Optional if you have a picture. Or nah.)


Location: (BLISSIANS starts out in Blissville.)


Weapon of Brutal Choice:
What makes you happy?
What makes you sad? (This question determines your character's acceptance. Be wary. c;)
Briefly tell us about the life you have had in Blissville so far:


Other:


[/spoili]

"Welcome my friends, it's another lovely day in Blissville."

This RP was inspired by the game,

We

Happy

Few

. What's that? You haven't heard of the game before? Check out the trailers and hop on the Hype-Train! (It would be much appreciated if you checked out the trailers. Not only will it give you a feel of how the RP will go, but it will also give the game some really awesome and deserved loving.)
(PLEASE DO NOTE THAT ALL THE ARTWORK, QUOTES, AND INSPIRATION COMPLETELY COMES FROM COMPULSION GAMES AND THEIR TRUE CREATION OF WE HAPPY FEW.)
CHUGGA CHUGGA CHUGGA CHUGGA.
CHOO! CHOO!
https://www.youtube.com/watch?v=cc67_BrCdPc


[spoili]
☺"]Welcome To Blissville. [OOC/Sign-ups.]Vanna Von Sleshe![/URL]

☺




Played by the lovely Purpisoful!




Type: Sorrowful.





☺

"]Welcome To Blissville. [OOC/Sign-ups.]Lolly & Johnny Sweets![/URL]

☺




Played by the marvelous Lackadaisical!




Type: Sorrowful.



☺"]Welcome To Blissville. [OOC/Sign-ups.]Alicia Johnson![/URL]

☺




Played by the fantastic Seihou!




Type: Sorrowful.



☺"]Welcome To Blissville. [OOC/Sign-ups.]Jaime Lawless![/URL]☺


Played by the one and only Commander Cheesecake!




Type: Sorrowful.





☺

"]Welcome To Blissville. [OOC/Sign-ups.]Charlotte Pumpernickle![/URL]

☺




Played by the exciting Danasaur!




Type: Blissian.



☺"]Welcome To Blissville. [OOC/Sign-ups.]Charlie Chanselbottom![/URL]☺


Played by the spontaneous Shattered

♦

Secrets!




Type: Blissian.



☺"]Welcome To Blissville. [OOC/Sign-ups.]Leon Marcum![/URL]

☺




Played by the favorite TwistedPainter!




Type: Sorrowful.


[/spoili]

​
Last edited by a moderator: