Fluffy
Guest
Original poster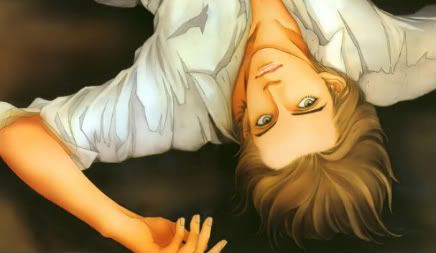 Seattle really was a suitable decision for Daniel as far as fitting in went. It was often times harassed by supernatural creatures, but from what he's seen, there were worthy enough individuals to defend it from their blood thirst. What invaded most often though, were the werecats.

Why? Because they're at war with this city; with humans altogether.

Daniel was banished from his clan for getting involved with humans, even going as far as befriending them. That was against the rules of his kind; humans were enemies of werecats. So, the clan's leader marked Daniel's back with a scar of shame and sent him away. Since humans are always so frightened from anything different from them, they target that source of their fear and do everything in their power to kill it. Unfortunately for them, werecats put up a powerful fight. It's all mindless from his point of view.

The day was overcast, which is typical Seattle. He sat by a window with a cup of black coffee steaming in front of him, a name tag on his shirt that symbolized his employment here. Quite honestly, Daniel hated working here and making coffee for people. The tips were grand, of course, but these noises and smells were harmful to his powerful senses. What else was he going to do, though? He had no proper education to go to college, and he wasn't allowed back into his clan.

One thing was for certain: living here was a much more comfortable lifestyle.