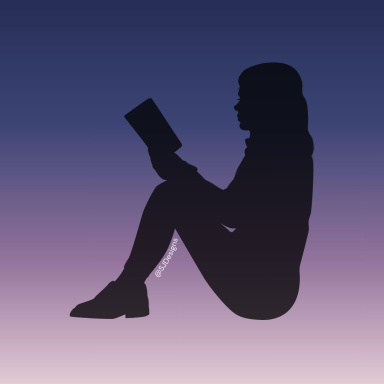 Always looking to write
Original poster
Invitation Status

Looking for partners
Posting Speed

1-3 posts per day, One post per day, 1-3 posts per week
Writing Levels

Intermediate, Adept, Advanced, Prestige
Preferred Character Gender

Male, Female, Primarily Prefer Female
Genres

Fantasy, Historical, Magical, Romance (usually within other genres), Dystopia, Fandom.

---
Eleanor Marie Garcia
---
Eleanor grinned at the excitement on her boss' face, having leaned back in her chair to allow him a chance to enjoy a moment they had all been tirelessly working to achieve. At his request, she stood and followed him to his computer, bending over to take a look at the screen and see the match that had come up. It wasn't a face she recognised from any of the photos, so clearly he was being kept out of sight in the bars and clubs.
Not that Eleanor could blame the group they were tracking down, he wasn't exactly a face that the girls would want to be around.
"A face only a mother could love." She snorted, straightening up to turn and lean back against the edge of his desk. Her arms folded across her chest as she took one final look at the suspect before directing her gaze up to Brian, only to pause as she saw him looking at her first.
Not that she thought anything of it, she had become accustomed to it by that point, knowing it to be her boss about to ask what she believed they ought to do next.
The young agent had already been mulling over the beginnings of a plan in her mind, but it was one she knew that the men on her team wouldn't be so keen about. She pressed her lips together, head bowing as she fidgeted on the spot for a moment, planning how best to put her thought forward. She took a final glance over her shoulder to make sure the others were still distracted by work before looking back to Brian.
"I have one... and you got to hear me out before you deny it." Eleanor warned, pushing herself away from the desk to stand properly, "Let me go in. I can go into the club, have a mic and an earpiece in so you guys can hear everything and I can hear you. Let them try and pick me up like they did with the girls. Then we can get them - maybe not Steven, but one of the others. I can be the bait-- you know I can handle myself if things go south."