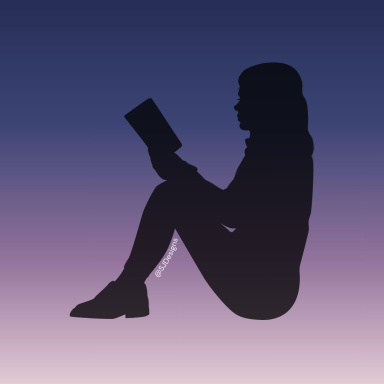 Always looking to write
Original poster
Invitation Status

Looking for partners
Posting Speed

1-3 posts per day, One post per day, 1-3 posts per week
Writing Levels

Intermediate, Adept, Advanced, Prestige
Preferred Character Gender

Male, Female, Primarily Prefer Female
Genres

Fantasy, Historical, Magical, Romance (usually within other genres), Dystopia, Fandom.

---
Eleanor Marie Garcia
---
An eyebrow raised at his offer to grab her food, something she knew was just a politeness being extended, but it wasn't going to be something Eleanor simply took. "Thanks, but I'm more than capable of grabbing my own lunch." She answered, keeping her tone light and playful so it wasn't misconstrued as rude or abrupt.
The last thing she needed was to be seen a rookie, a female rookie at that, having her team of men at her beck and call already. She had been called a Princess once before. That guy ended up with a less merciful beating in their next combat practice.
Her eyes scanned the menu as Brian got up from his seat, flickering between what was written and what the others on her team had already helped themselves to. The pasta dish looked good, and Eleanor wasn't against carb-loading. There was no such thing as too much carbs, in her opinion. However her attention was diverted to the new voice, one that didn't belong to any of her team, and Eleanor looked up to see a vaguely familiar face.
She had dealt with the agent now stood in front of Brian once or twice. She remembered him for his loud and abrasive personality, one that grated on Eleanor's nerves enough for her to remember his face. She leaned towards Gabriel slightly as she heard the agent speaking to her, eyebrow raising at the titbit of information she had been provided. Not that it surprised her, of course there would be competition and less than stellar relationships even with the FBI. It was the best of the best, after all.
"If we stay out of people's way, Gabriel, we don't get anywhere." She murmured back, glancing to him with a small smile of her own before eventually standing.
It only took two steps to join the men in their heated discussion, and Eleanor came to a stop to the side and just behind Brian. She forced an easy-going smile onto her lips, hands slipping into her pockets as she addressed the blonde agent: "Agent Baker, pleasure to see you again. I'm Agent Garcia, you came to my team in the Violent Crime Unit back a year ago, but I don't suppose you would remember that."