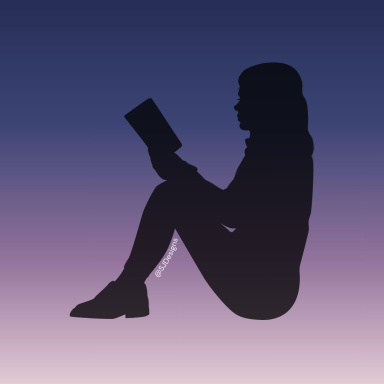 Always looking to write
Original poster
Invitation Status

Looking for partners
Posting Speed

1-3 posts per day, One post per day, 1-3 posts per week
Writing Levels

Intermediate, Adept, Advanced, Prestige
Preferred Character Gender

Male, Female, Primarily Prefer Female
Genres

Fantasy, Historical, Magical, Romance (usually within other genres), Dystopia, Fandom.

---
Eleanor Marie Garcia
---
Eleanor stifled her laughter at the sight of the video, sucking on the lemon as she watched, having finished her shot just a moment before. Her gaze flickered up to her boss and then back down to the video, doing this every so often as if trying to believe that the workaholic man before her had actually attempted something like that.
"Well, it's no
Magic Mike
performance, but it's not bad." She grinned, joining in with the teasing as the video ended.
However she allowed the rest of the group to continue with their jesting, not feeling like it was right for her to do so when she had only met them all today. She knew she would feel awkward if a stranger laughed at her as much as her friends did.
As he caught her eye, she offered a reassuring smile in response and shrugged at his apology, "It's what friends do, right? Besides, it's no welcome night if the newbie doesn't watch incriminating videos and sees awkward photos of her new teammates." She chuckled, reaching out to gently pat his back.
Ridding herself of the taste of tequila by taking a sip of her beer, Eleanor nodded towards a booth that she just noticed emptying, "Should we all go sit? I feel like if we stand up any longer these guys'll be swaying and we'll get kicked out quicker than we'd like." She grinned, glancing back towards him.