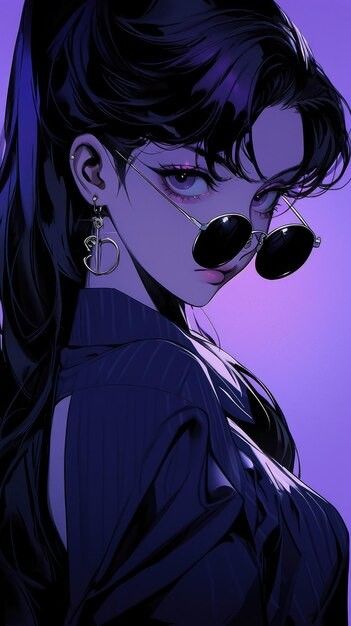 Roleplay Invitations

Group Roleplays, One on One Roleplays, Private Convo Roleplays
Posting Speed

Speed of Light, Several Posts a Day, A Few Posts A Day
My Usual Online Time

Week days 3pm - 10pm Eastern
Writing Levels

Intermediate, Adept, Adaptable
Genders You Prefer Playing

Male, Female, Transgender, Primarily Prefer Male
Playing Style- Passive or Aggressive

Aggressive if it's my own plot but other wise it's what's needed of me.
Favorite Genres

I'll play them all if I like the plot but I go for mainly fantasy and magical. I like anything that wouldn't happen to you in everyday life. I mean if you can live it why role play it.
Genre You DON'T Like

Fan fiction is my no go.
A new year arrives, along with fresh new faces of surgical interns and surgical nurses. Welcome to Seattle's Trinity Vale Hospital, a top of the line teaching hospital known for teaching and holding some of the best surgeons in the nation. However everything may not be as it seems with all the competition to the top of this surgical food chain. Trust, passion, love friendship and betrayal are only the beginning of trying to make a name for yourself. Once you walk though those doors only time will tell how things end up.
Okay so this randomness came to mind while watching Grey's Anatomy, The Good Doctor and House. So those are my inspirations. And don't worry if you don't know all the surgical terms or treatments googling and looking them up is fine. Please for everyone else, do explain what it is somewhere in your posts even if it's in a spoiler.
Note their will be more interns then anything else.
Say their are 10 people. 5 will be interns, 3 residents, 1 fellow and 1 Attending. That 1 attending could have all 9 on his/her serves for that day.
Also if I do not get a head/attending for the Deperment you will not be able to pick it as a speciality for fellow.
Residents might have a speciality that they want however they do not always do things in that area. Interns usually do basics and general where residents go from Attanding to attending. Fellow stays under one attending.
Generally most people graduate college at age 22 and medical school at 26. Then after 3 years of internship and residency, many physicians begin their career at age 29. However, the training for some specialties can last until the physician's early to mid 30's.
There will be no changes to your uniform but you can add like pins, and patches to your coats and have crazy lanyards or things to hold ID's
Patients are NPC uless I say other wise. This is an rp of doctors not patient. So if you wish to be patient consult me first.
Specialities/Head of Departments:
​
•Cardiac:
•General:
•Neuro: Dimitrius Kazee
•Orthopedics:
•OB/GYN:
•Pediatric:
•Plastic:
•Trama:
Interns
After completing medical school, the doctor completes their first year of post-medical school training. This year is referred to as the intern year. The intern does not have the right to practice unsupervised medicine, and must practice within the confines of the training program in which they are enrolled.
Residents
Residency follows the intern year. At this point, when the internship year has been completed and a third level exam has been passed, the physician may practice as a general practitioner. While practicing independently is possible, the vast majority of physicians choose to pursue a residency for further training. Residency can range from an additional two years of education to an additional seven years of training, depending on the specialty. For example, a family practice residency would be two years of residency while a surgery residency may last five, seven or more years.
Fellows
A fellow is a physician who has completed their residency and elects to complete further training in a specialty.
Attendings
An attending physician has completed their training and is practicing independently in their chosen specialty. This term is typically used at teaching facilities to differentiate fully credentialed senior level physicians from junior physicians who are still completing their higher education. In the hierarchy of physicians, the attending is at the top under only the physicians who run the hospital itself, while the medical student is at the bottom.
Nursing Aid / Nursing Assistant
(not technically considered a 'nurse')
Certified Nurse Assistant (CNA)
(certified, but not technically considered a 'nurse')
Licensed Professional Nurse / Licensed Vocational Nurse (LPN/LVN)
Registered Nurse (RN)
Advanced Practice Registered Nurse (APRN)
(includes
Nurse Practitioner
,
Certified Nurse Mid-Wife
, and
Certified Registered Nurse Anesthetist
)
Doctor of Nursing Practice (DNP)

Nurses wear any color scrubs other then the dark blues of an attendanting and Fellow.
GENERAL CHARACTER STATISTICS

Specialty: (If you are Nurse put that here)
Rank:
Character Name:
Alias:
Gender:
Ethnicity:
Age:
Sexuality:


PHYSICAL CHARACTERISTICS

Height:
Hair:
Eyes:
Distinguishing Marks:
General Appearance:
More:

MENTAL CHARACTERISTICS

Current Goal/Purpose:
Aspirations:
Inabilities:
Fears:
General Personality:

HISTORIC BACKGROUND

General History:
Before/ Present Life:

(Feel free to add more things but these are a must have.)
In Character
Last edited: