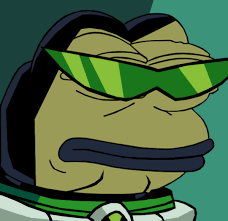 EVERYBODY RETS
Original poster
This'll take inspiration from various Monster Girl-themed series(the Fantasy ones not the modern kind, mostly Monster Girl Encyclopedia and some extent of Monster Girl Quest, but mainly the whole subgenre in general) and various JRPG and Fantasy anime settings.

Just a warning - this Roleplay might include things such as tasteless non-con and to be honest - a lot of other stuff depending on the players that participate in this roleplay.

This is intended to be open-world in nature. After I realised my limits.

So basically, this'll take place in a world with three main continents - Tokavaig, Sekkaichi and Romanov. Of course, more will be added in future.

Some of you might recognise the name Tokavaig from a dead RP of mine. And yes, I am recycling stuff on purpose, as you will see in my later description of Tokavaig.

In this world, there are different kinds of beings - humans and demihumans, collectively referred to as 'humanity' or 'people', and every other race that is seperate from humanity, mostly intepreted as 'uncivilised' yet 'intelligent', collectively referred to as 'creatures'. 'People' are generally more civilised and 'creatures' are more comfortable in natural habitats.


---

Here is information on all 'people'.

Humans are native to all three continents.

Heretic Elves, or Helves are native to Tokavaig. They are called Heretic Elves to differentiate them from the 'True' Elves they descend from. Basically, elves are a type of female-only Faefolk where only the Elf Queen and a select few individuals are allowed to reproduce and mate with human males to produce healthy, full-fledged elves. For those who aren't allowed to but do so anyways, Helves, considered to be a birth defect by elves, are produced. While Elves live very long lifespans of up to a thousand years like most Faefolk, Helves only live up to 200 years. Unlike the female-only elves, Helves do come in male and female varieties.
Helves are the closest thing to half-elves in this world where hybrids don't really exist. They seem more human than elf based on behaviour.
Helves were made in mind that I wanted elves to be very, very, very nature-attuned, yet I wanted an elven race that was essentially akin to the civilised depiction of elves. The latter is what the helves are.

Beastmen are native to Romanov. They essentially take the form of humanoids with beast-like features, such as a simple tail or ears, or even a fullblown beast-based appearance with a humanoid frame. No one knows where they truly come from.

Sekkaichi will not have their own exclusive 'people' race, due to lore constraints.


---

Despite this, it is not only the 'people' who will be playable, but the entire bestiary, including the 'creatures', will be playable.

Since this is a Libertine RP, I guess I'll lay some reproduction ground rules:
Hybrids don't exist. The child's race is that of either the mother or father. The only exceptions are first generation Helves, born from a low-ranking elf mother and a human father. Helves themselves as parents, however, follow these rules.


---

Tokavaig has previously been destroyed by war, reduced to a post-apocalyptic state where relics of the past medieval era are buried underneath overgrowth, humanity starting from scratch with villages and small towns. The one thing preventing them from advancing too much is the population of Faefolk that inhabit most of the forested areas of Tokavaig.
Tokavaig is heavily influenced by Fae lore.

Sekkaichi is a traditional land that fluorishes, seperated by Tokavaig via great mountains. Sekkaichi has medieval-level technology most akin to the achievements of ancient China. Much like Tokavaig with Fae, Sekkaichi has various Yokai that inhabit the lands, either living away from humanity in the wild, or living amongst humanity, well-disguised. There is still a moderate level or Wilderness though.
Sekkaichi is based on various Asian cultures.

Romanov is seperated from the prior two regions by sea. It is a steampunk civilisation with gloomy skies, where technology does what it can to dominate nature, but nature continues to churn out great, powerful beasts that continue to adapt to the harshness of humanity. Some of these creatures might include beings from Sekkaichi and Tokavaig who have adapted to the harsh environment of Romanov.
Romanov is heavily influenced by Greco-Roman motifs.


---

This Roleplay might end up using multiple threads.

I need a few opinions - should I use seperate threads for each continent, or should I use one thread for all three continents?

Granted, if this RP stays small I'll use the latter.
Last edited: