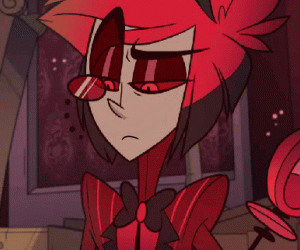 Anxious Tomato Will Bite You!
Original poster
MYTHICAL MEMBER
Invitation Status
Posting Speed

1-3 posts per day
One post per day
1-3 posts per week
One post per week
Slow As Molasses
Online Availability

Afternoons, evenings and nights.
Writing Levels

Intermediate
Adept
Advanced
Adaptable
Preferred Character Gender

Male
Female
Genres

Historical, fantasy, magic, horror, supernatural, survival, vampires, demons, pirates, mutants, ghosts, romance (FxF, MxM, MxF) (Romance should be part of the plot and not the whole plot in itself), etc.
Stella had just gotten out of the desert and were now walking in a small town. It wasn't as warm in the town as it had been out in the desert, probably because there were more shadowed places in town. Her money were about to run out, she needed to find a job fast to be able to get food. Easier said than done, no one wanted a sixteen year old girl to work for them. But she often got the money she needed from dancing anyways, in some towns she got more money than in others. The town she currently were in didn't look that poor but it didn't seem like any rich people were living in it either, maybe she would be able to some money out of the people but she would need to find a real job to or else she wouldn't be able to get out in the desert again. If she didn't went out in the desert then she would never find the demon she was searching after.

The thought made her remember the story her mother told her just some month earlier. When she were born she wasn't alive, her mother became devistated and begged for someone to save her daughter. A demon appeard in front of her and told her that he would give her life, but when the daughter turned eighteen then he would need to take the life back and eat her. The mother just wanted her child to survive so she would do anything to save her daughter, as long as she got to live at least some years then it was worth it. The demon saved her daughter and then disappeard.

Stella first thought that it were a goodnight story of some sort but then her mother told her that it was real and it was about her. She couldn't believe that her mother had done something like that, even if she wanted to save her child it was still unforgivable. To let someone live and then letting them know exactly which day and which year they would die, it was horrible. But there was nothing to do about it now and she forgave her mother. But she decided to go out on a journey to try and find that demon, if she found him then she maybe could make him give her some more years. Even if it was impossible she needed to thank him for letting her live.

She got waken up from her thoughts when she heard music from close by, she walked towards the sound and saw a man sitting with a fluet. The music were almost mesmerizing, it didn't feel like the tones came from this world. But most people were busy with other things and didn't even bother to listen to the beautiful tones he were playing. It was a pitty that people didn't even care about the beauty in the world.