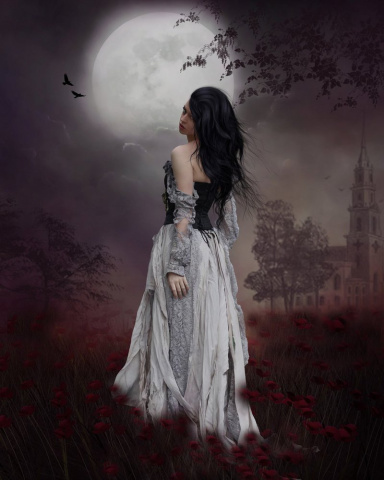 Shinigami: Death God
Original poster
MYTHICAL MEMBER
Invitation Status

Look for groups
Looking for partners
Posting Speed

1-3 posts per day
One post per day
1-3 posts per week
One post per week
Slow As Molasses
Online Availability

Varies no exact time to be exact
Writing Levels

Intermediate
Adept
Advanced
Prestige
Adaptable
Preferred Character Gender

Female
Futanari
Primarily Prefer Female
No Preferences
Genres

Fantasy,Historical, Romance, Modern, Modern-Fantasy, Libertine, Adventure , Disney and Sci-Fi
As the sky darkened and clouds rumbled over the forest. All the cats heads turned to see a sheet of Water fall from the sky. Glaring at the Cats in front of them. The leader let out a loud yowl. A mass of cats went running at each other. In the rain a mass of withering cats fought to keep there home land safe. A small yowl of triumph rang out. This was Followed by a high pitched wail of sorrow. Every cat in the clearing to find the leader dieing under the rain.
....
In the forest it was quiet. Three figures could be seen running along and marking scents. These three figures we're small and furry cat's that lived in the forest since the dawn of time there had always been four clans in the four territories. Today that was still true.
Now this different then other warrior cat stories that have been told. The cat's that live here are waterfall clan, Mountain clan, Valley clan, and Storm Clan where our story begins. Storm Clan are known for there speed, loyalty, cunning ness and hunting in actual storms. Best time they hunted all animal's would be running for shelter. The other clans had many of the same traits. However mountain clan could hunt on the rocks and open are, waterfall calm was good with hunting in the river and by the falls, and Valley Clan could hunt in the wide open spaces. Now all was fine in the forest. Obviously all had small quarrels here and there over boarders and prey. That was till the Prophecy came a long and had every cat in edge.
To find out the prophecy and be apart of it.
RULES
- In the roleplay, nothing that happened in the books has anything to do with the rp.
- High positions for characters are open just pm me to be deputy or the medicine cat .
- All must be active in the Role play
- Only the medicine cat and medicine cats apprentice and Leader will know the prophecy for now.
- Not everything we do in the roleplay will be accurate in the books, and that's okay guys don't wig out .
- Please keep in mind to kind of stick with 'cat friendly' names. Like from the books if you havent read them it is okay I will help you.
- No Mary-sues or Gary-stus.
- Every kit needs a mother.
- All kits' names must end in "kit", all apprentices must end in "paw", and all leaders must end in "star". Ex: Tawnykit (kitten), Tawnypaw (apprentice), Tawnypelt (warrior), Tawnystar (leader).
- Not listening to your leader you will get punished in Ic. Its part of the rp please no drama in ooc
- Realistic cats only. Means like real cat photos no odd anime stuff
- RESPECT ONE ANOTHER. And be nice please
-no limits on cats
Moons-
6 moons apprentice
12 moons young warrior
20 - 55 moons warrior
60 moons elder
StormClan
LEADER
Stormstar
@Satan's Mistress
DEPUTY
Sageheart
@WhiteWolfKC
MEDICINE CAT
Lighting whiskers
@Satan's Mistress
WARRIORS
ShadeMist
@Greenrust
Shalepelt
@WhiteWolfKC
Lightingtail
@Satan's Mistress
Moltenstorm
@Raven
APPRENTICES
Leader's apprentice: Spiderpaw
@Poisoned Rose
Deputies apprentice: Mistpaw
@LittleWolf
Medicine cat Apprentice: Silverpaw
@Poisoned Rose
Warrior apprentices:
Rainpaw
@Satan's Mistress
QUEENS
Dustflower
@Satan's Mistress
Open
KITS
Darkkit
@Satan's Mistress
Open
Waterfall Clan
LEADER
Echostar
@Poisoned Rose
DEPUTY
Open
MEDICINE CAT
Watertail
@Satan's Mistress
WARRIORS
Open
APPRENTICES
Leader apprentice: open
Medicine cat apprentice: open
Deputy apprentice: open
Warrior apprentices: open
QUEENS
Open
KITS
Open
MountainClan
LEADER
@IceQueen
DEPUTY
Rockyheart
@Satan's Mistress
MEDICINE CAT
Sunwind
@Poisoned Rose
WARRIORS
open
APPRENTICES
Leader's apprentice:
Deputies apprentice:
Medicine cat Apprentice:
Warrior apprentices:
QUEENS
Open
KITS
Open
Valley Clan
LEADER
@Amai Kyuti
DEPUTY
@IceQueen
MEDICINE CAT
Open
WARRIORS
RiverFang
@IceQueen
Grasstail
@Satan's Mistress
APPRENTICES
Leader apprentice:
Medicine cat apprentice:
Deputy apprentice:
Warrior apprentices:
QUEENS
Open
KITS
Open
LONERS
(Cats who help the clans but never been apart of then)
KITTYPETS
(cats owned by the twolegs)
--
ROUGES
(banned from the clans)
CHARACTER SHEET
Name:
Past names (if any):
Gender:
Clan:
Age (in moons, one moon equals one month):
Rank:
Mentor: apprentice's only
Apprentice: warriors only
Mate (if any):
Kits (if any):
Short physical description:
Personality:
Strengths:
Weaknesses:
Picture:​
Last edited by a moderator: