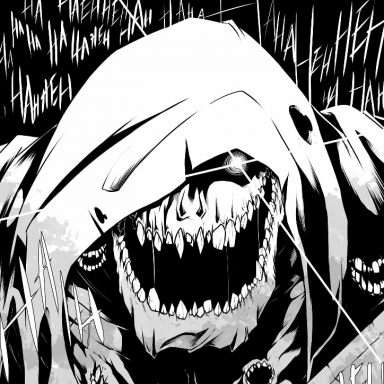 Risen again.
Original poster
Posting Speed

1-3 posts per week
One post per week
Slow As Molasses
Writing Levels

Intermediate
Adept
Advanced
Preferred Character Gender

Male
Female
Genres

Fantasy and SciFi are the two genres I most enjoy. I absolutely adore Dark Fantasy/Dark SciFi, and I quite enjoy RPs with at least a facet of comedy in them too.

The year is 2277. It has been two years since the defeat of the Malpais Legate at the hands of Chief Hanlon and General Oliver. An uneasy calm exists between the NCR and Caesar's Legion, as both superpowers recover strength expended in the First Battle of Hoover Dam. In the midst of this stands New Vegas, an independent city-state ruled by the reclusive Mr House and his Securitron Army, a tantalising beacon of hope that all too frequently chews up those who visit it. The siren song of the city pulls in people from all around, and sometimes throws together some unlikely groups of individuals. After all, despite the calm on the surface, the underground is full of schemes and plots.
Your characters will be defined by two sets of statistics: SPECIAL and Tag Skills.
Special (and how it is implemented)
Strength (determines damage with Melee/Unarmed weapons, Physical feats)
Perception (determines Energy and Explosive weapon damage, detection ability, Lockpicking)
Endurance (determines resistance to all damage, health)
Charisma (ability to influence NPCs and negotiate deals)
Intelligence (affects hacking ability, medical ability)
Agility (Ability to sneak, Guns damage)
Luck (Affects how fortunate/unfortunate you are. Luck can be a saving roll, or a wrecking roll. High luck maximises your chance of good outcomes)
Skills
Barter
Energy Weapons
Explosives
Guns
Lockpick
Medicine
Melee Weapons
Repair
Science
Sneak
Speech
Survival
Unarmed
The effect of this will be determined by dice rolls (for simplicity) e.g. an attack with a melee weapon will be a straightforwards Strength roll against the target's Endurance roll. Environmental tasks will be accomplished by a roll against a set target. If your tag skill relates to the task, you will gain a bonus to your roll.
Character Sheet Skeleton:
Name:
Age:
Appearance (Image, Description or both):
Personality:
Backstory:
SPECIAL (30 points):
S
P
E
C
I
A
L
Tag Skills (3):


Equipment:
Standard Iwaku rules apply (No godmodding, powerplaying etc.)
I'll be running on a posting cycle of one post per week.
Your character should be in or around New Vegas at the start (inc. Freeside, North Vegas Square etc.)
Ghouls and Super Mutants are allowed as characters, but don't expect the locals to be so friendly.
OCs are preferred, if you want to use a character from the game please discuss it with me first.
I'm not putting any hard rules on starting equipment, but will be judging your equipment against the backstory. Anyone starting with Power Armour and a Fat Man will have some serious explaining to do.
I'm not keeping track of ammo, provided people stay reasonable in their expenditure.
Posting expectations are Intermediate.
Tycho Merax
- Grothnor
Martin Powell
- LVL1337N00B
Alexandra Powell
- LVL1337N00B
Douglas Raymond
- Rowdycow
William Coster
- Dakota K5
Castius Hellsting
- Dakup
Roskva Steinvegg
- UnseenShade