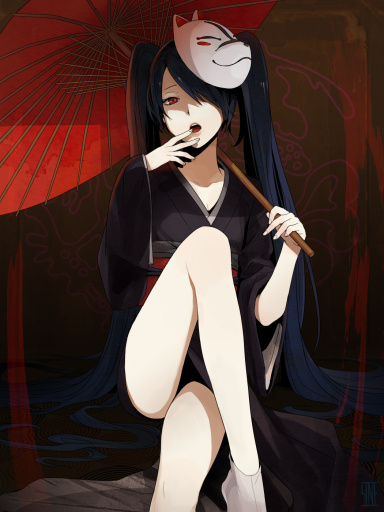 Otaku Mode Activated
Original poster
MYTHICAL MEMBER
Posting Speed

Speed of Light
Multiple posts per day
1-3 posts per day
One post per day
Multiple posts per week
Online Availability

11:00pm to 2:00am weekdays 11:00pm to 4:00am weekends
Writing Levels

Give-No-Fucks
Beginner
Elementary
Intermediate
Adept
Adaptable
Preferred Character Gender

Female
Genres

Fantasy, magic, adventure, comedy, anime, slice of life, high school, fandom, romance, but I am always open to many others.
Swarovski Academy, located in England, is one of the major Academy's that teaches and trains magical soldiers. Everyone is born with a symbol which is directly linked to what type of power they have. This symbol can be an item or object like a flower or gemstone or even be an emblem that symbolizes a concept that connects to the person's abilities. However, while this can be good, it can also be dangerous. People who are overcome by excruciating sadness and despair lose control of their soul and their magical essence turns them into monsters that are no longer human. These monsters usually take a form that relates to what they went through in their life and their sadness. These monsters are powerful and a threat to society thus it can be dangerous to simply try to live. But, there are the magical soldiers to fight and destroy these monsters because not everyone is capable of fighting and standing against a monster that is easily feared. Not to mention that many of these monsters have destroyed quite a bit of towns and cities already.
These monsters can also make contracts with other magical human beings though it is a trick and they will simply devour the beings soul in order to become more powerful. The human, however, does not know this and believes that they are the one who will get the power. That is not the case and they are used as energy for the monster to gain strength. Though, if the monster is killed within a certain amount of time after the contract, the person can be reborn as themselves again with no change to who they are physically or mentally unless they are simply shocked on their own because of what happened.
Contracts can also be made between a human, which makes their bond stronger and in turn making their power stronger. They are able to work better together and combine their powers to make much stronger attacks then when they fight together without the bond. Usually, a contract is made only one person to another without any more contracts though there have been rare occurrences where there are more.
Because it is easier to protect the remaining places that people live at, there are academies to train the soldiers that are floating in the air. They are there because it is easier to see what is going on and they have a beacon that creates a magical barrier around it and the towns that make it harder for the monsters to come inside though it isn't impossible for them to break through. The barrier can weaken but it continues its strength by spent magical power of the students that live at the academies. Although the soldiers don't want to lose too much magic or else it could kill them. They need to regenerate magic though that can happen simply by resting or to be faster there are special elixirs that can bring their power level back.
[/fieldbox]
[fieldbox="School, blue, dotted"]
There are two sections of the school. The first second is for children ages 7-12. The second section is for students in the ages of 13-17. Once they are 18 it is usually expected that they will become an official soldier or a teacher at the school to help train the students. However, the students are able to go on missions as well, missions that are to kill the monsters. There are some missions where a student can choose on their own to go on as long as it matches their rank, but there are also the missions given to them personally that they can choose to accept or not.
Students live at the school in dorm rooms though they are much bigger and comfortable than classic dorm rooms. Each room holds two people. The school is very large in order to house all the students, have food places for them such as a cafeteria and small cafes. They have classrooms, clubrooms (since it is still also a regular school in the process of training them), and training facilities such as outdoor training grounds and indoor ones as well.
Usually, a student enters the school at a young age but that is not the requirement and it is okay for a student to leave the school as well if it is something that they decide they do not want. The military wants members who are willing and strong enough to handle being in it.
The school also doesn't have very many rules that are too strict on students. After all, many are there for most of their lives. When not in classes or training, they are free to mostly do whatever they want as long as they aren't destroying everything around them and causing too many problems. There are places to go at the school to enjoy leisure time such as play rooms for young kids and other rooms for the teenage students. Any kind of relationships are allowed and the students are able to leave the school as long as they are given permission. This is usually only so the school knows where the student is in case something happens or they need the student for a mission.
There are ranks at this school given to each student that reflects their ability and number of years they have trained. These ranks do not apply outside of school as there is a different system for the military itself. Teachers are still in the military as well and can take on missions. The age of the child affects their ranking as well. A young child, no matter how good, will not be a Hero.

SS-Class: Hero. These are students who are already in the magic army but still need to finish school. They have some exceptions to the age rule for students 13 and up.

S-Class: Master. Age range: 15-17

A-Class: Expert. Age range: 13-15

B-Class: Apprentice. Age range: 10-13

C-Class: Novice. Age range: 9-10

D-Class: Beginners. These just entered the school as a child. Age range: 7-9

Headmaster:
Vivaldi Black
Symbol: Butterfly
Power: Resurrection (spiritual side of Butterflies), Mimic abilities associated with butterflies such as supernatural beauty and powder generation.
[/fieldbox]
[fieldbox="Character Sheet, blue, dotted"]

Name:

Nickname:

Age:

Gender:

Rank:

Door room Number:

Personality:

Likes:

Dislikes:

Bio:

Relationships:

Symbol:

Power(s):

Strenghs:

Weaknessess:

Voice:

Theme Song:

Extra:

Looks:​
Height:

Weight:

Eye color:

Hair Color:​
[/fieldbox]
-This rp is about the students at this Academy and using their powers to protect the people.
-You can have as many characters as you want (that you can handle).
-Be as creative as you like.
-Romance, rivalries, etc. is allowed, supported and preferred.
-Do not simply leave the Rp, tell me you cannot rp anymore somehow whether through the thread or PM me if you want it to be private.
-Two general powers max for your characters (See other characters for examples if needed)
-Please be respectful and kind to others rping, I don't want anyone fighting each other in the OOC thread. I want us all to become friends and enjoy the rp.
-There will be no posting schedule, however, keep in mind when was the last time you posted. Be smart about it, wait a few posts until you post again but try not to post too slow either compared to the others unless there is a reason (Told to the GM at least).
-If you have any questions please feel free to ask.
[fieldbox="Cast list, purple, dotted"]
Lilith Black
Raychyl Vulvix
Takashi Noburu
Rolar Maxin
Rino Fujiwara
Isra Enfield
Yoko Tatsumi
Colvino Lineans
Layth
Arthur Chamerlain
Siegfried Weidenmann
Haruhi Nakamura
Lieselotte Orouto
Kamiko Minori
Vár Krasniy
[/fieldbox]
​
[bg=white]
Height: 5'5'' | Weight: 115lbs. | Eye color: Blue | Hair Color: Black and White


Name: Lilith Black
Nickname(s):
The Untouchable: Given to her by school and military because she refuses to be touched at all
Ice Princess: Given by students who aren't close to her, because of her personality and power
Lil: Given by friends
Age: 17
Gender: Female

Rank: SS-Rank

Dorm Room Number: 13

Personality: Lilith fits her power very well. She is quiet most of the time and is very serious. She can be cold at times though she does care about protecting everyone whether it seems like it or not. She is strict on herself and everything, sometimes even cynical. On the inside, she struggles with constant pressure from herself and family as well as haunted by her past. Really, she is vulnerable and can be easily afraid which is shown through her fear of being touched linked to her past as well.
Likes:
-snow
-Rain
-Swimming
-Ice cream
Dislikes:
-Heat
-Loud Noises
-People touching her
Bio: Lilith is the daughter of Vivaldi Black, the headmistress of the Academy. Her father is a general in the army military so from the beginning she was expected to be born a soldier. From a very young age she started training way before school started. They expected her to become strong and she grew the fear of disappointing her parents who were hard on her during her training. While she was a young girl she was kidnapped because of her parents being well known, she was beaten badly during that kidnapping which lead to her fear of being touched by anyone ever since. She was found and saved by her parents; however, it has stuck in her head ever since where she tends to have nightmares about it. It was because of all this that Lilith almost lost control of her magical essence and became a monster but somehow she was able to stop it and stay herself (Although no one but her parents know this because this is a very strange occurrence). She went on to school and worked constantly, always trying to make her parents proud. Because of her extreme work and training she recently became an SS-rank though a lot of that is because she was trained by her parents before she entered the school not because she is naturally better than most people although it appears that way.

Relationships: (TBD)
Symbol: Blue quartz crystal

Power(s): Water and Ice
Strengths:
-Long range combat
-Short range combat unless hand-to-hand
Weaknesses:
-Cannot stand being touched by anyone
-Hand-to-Hand combat
-Team Work
Voice: Brina Palencia (Holo from spice and wolf)

Theme Song: Invincible by Adelitas Way

Extra:
-She has a soft spot for animals.
-She looks more life her father although she still has some of her mother's beauty.
-She wasn't always born with two colored hair, the white appeared when she almost lost control of her magical essence and stayed there even after she fought it off.

[/bg]
Last edited: