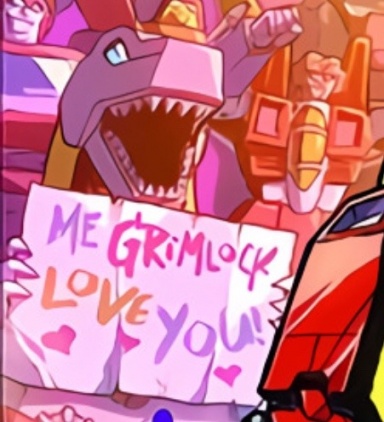 Fluff lord
Original poster
FOLKLORE MEMBER
Invitation Status

Look for groups
Preferred Character Gender

No Preferences

Mecha Sonic
Mec chuckled at Yangs joking punch to the shoulder. Seemed like a lovely gesture. He watched Clint leave the table curiously. He wondered where he was going, looked like he spotted someone. Probably someone he recognised. He turned back to Yang with a thumbs up. "
yes more for the rest of us ha ha
" he said trying to laugh...badly.
As he went to check his scroll for something he heard Lady say about not being used to all this. He could agree, even on the island he wasnt too..sociable. Often just helped Sigma with his tasks. "
same here Lady, dont often talk to others personally, first time hanging out
" he stated scractching his cheek/where one would be.
If he cpuld raise his eyebrow...or have eyebrows theyd have raised at Yangs explanation. "
so they send students into a forest to find ruins...sounds fun
" he stated after thinking for a second. It would let him move around more naturally to himself, he couldn't use his wheels and jet booster while in his disguise but could when alone. Hopefully he doesnt get spotted when he does. Wasnt sure how people would react...plus this group was nice, didnt want to seem like he was hiding it maliciously
Mec looked as Clint reentered alongside a new person. He looked rather interesting. "
Fine with that, nice to meet you Stephen, hopefully you enjoy your time
"​