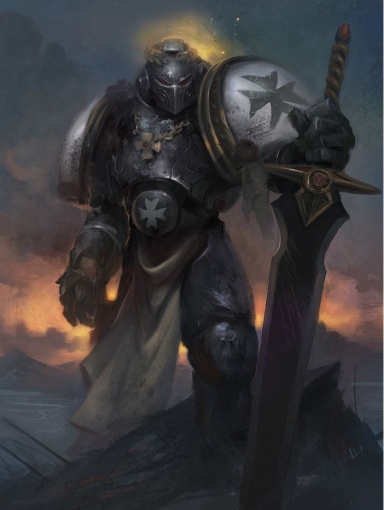 Lore Fanatic
Original poster
Posting Speed

A Few Posts A Day, One Post a Day
Writing Levels

Adept, Advanced, Adaptable
Genders You Prefer Playing

Male
Playing Style- Passive or Aggressive

Depends, have times where i can be considered both. It depends how passionate i am about a topic
Favorite Genres

Fantasy, Si-Fi, Magical, action, romance (Am kinda a sucker for it),
Thassil was focusing on the purple cage orb he held when the voice he had not heard for half a millennia spoke from behind him. Standing his armor made the ground immediately around him shake. Still holding the cage orb at his chest level Thassil stared at Bella. Not a day older, but that is the nature of vampires. Even still he was happy to see Bella. Placing Maw against the log he sat on Thassil offered a hand to Bella even though it was far from the same size making it almost amusing to him
"Welcome Bella, you have indeed beat the rest here. I am glad to see you again. Yet under better circumstances as always"
Thassil put the orb back on his belt and looked at Bella. She had been first, but what concerned him was the levels of evil in the land already. He had been feeling out the land in his meditations and he could feel the unbalanced magic. But he wanted to see if Bella had seen anything.
Thassil turned and sat back down where he had when Bella arrived and motioned for her to take a seat
"Tell me, on your travel here did you feel or see anything strange? There is indeed a very dangerous threat that may be loose in these lands. And if there was anything amiss it may he-"
Thassil was stopped as he felt a power coming. Not one enough to rival an Aspect but very different from any other being in the area. He stood and looked out at the plains around Liones. A small cloud of sand, and dirt coming from a moving speck on the ground below. Thassil looked at Bella
"My questions will have to wait Belladonna. Prepare. We will have an uninvited guest"
Thassil grabbed Maw and sat down looking like a statue again as he relaxed, preparing for a possible conflict.