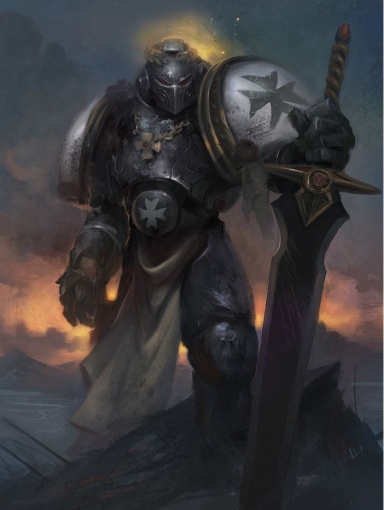 Lore Fanatic
Original poster
Posting Speed

A Few Posts A Day, One Post a Day
Writing Levels

Adept, Advanced, Adaptable
Genders You Prefer Playing

Male
Playing Style- Passive or Aggressive

Depends, have times where i can be considered both. It depends how passionate i am about a topic
Favorite Genres

Fantasy, Si-Fi, Magical, action, romance (Am kinda a sucker for it),
Thassil struggled for a moment. He held his armored head in his hand to steady the heavy drum beat he sustained. Blinking and after a moment or two of recovering did he return from his dazed state.
"I had hoped for more time"
The presence of Galnor was surprising to say the least. He was dangerous especially now when the Aspects were not at their highest power. Getting up did Thassil hold Maw tightly. Before he could make a move Rayon had appeared before him. His abilities in battle were amazing and the teleportation or Ferryman ability was unique. Listening did Thassil quickly understand Rayon's plan. Thassil stood beside him lifting maw and began charging power. The hammer could take anything and the power charged into it could amplify an attack with it. Charging power into the top of the hammer Thassil nodded

"Now Rayon"

As the power charged was enough. Having been hit by Galnor he had the split second to activate his ability Savage Conflict. Now he was ready.
Returning to the Mountain Galnor was running rampant hitting everything and trying to attack the Aspects and Holy Knight. Even for a hatred fueled monster he was dangerous. But as Thassil appeared beside Rayon his hammer was inches from Galnor's chest. Galnor looked down then looked at Thassil eyes widened at his mistake. The leader of the Aspects returned his gaze

"Tell Asema i will see her soon....Desolate Strike!"

The end of Maw hummed and Galnor raised his chained mace only to be blasted clean off the mountain. The form of Galnor flew past the furthest peak and when he landed did the power mushroom out into an explosion on the horizon. Thassil then turned to Rayon

"Well done Rayon, a successful move indeed. He won't return being the dog he is. Not unless an Impurity is with him......yet something tells me he was only scouting us"

Sensing for Galnor he only felt rage go further and further as the impurity ran from the group