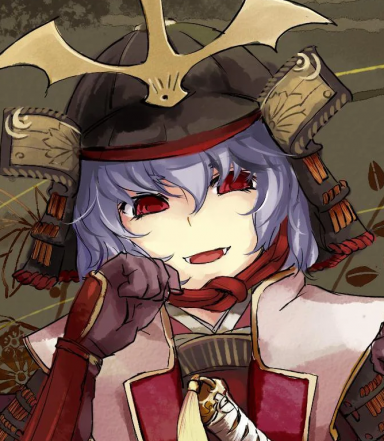 Runs with Axes
Original poster
Invitation Status

,
Posting Speed

1-3 posts per day, One post per day, 1-3 posts per week, One post per week
Online Availability

Varies, but often.
Writing Levels

Adept, Advanced
Preferred Character Gender

Male, Primarily Prefer Female
Genres

Scifi, high fantasy, modern, historical, post apoc, gang or crime like settings.

Hey all, I want to shoot something, you want to shoot something too, right? This is for a more Arcady feel set in an AU of Gun Gale and chiefly Gun Gale Alternative, a highly popular Sci-fi VRMMO in the SAO universe, our plot is as follows;
I will be assisted by two to three co-gm's in this project depending on player numbers, they will be announced at a later date, and the ooc of this rp will be via discord if enough interest is garnered.
~~~
GUN GALE ONLINE OPERATION TYPHOON
​
In the near off future the world has changed and yet stayed the same. People work, get sick, grow old, getting hit with the troubles of life and of course they play...
With VR headsets being the norm, traditional gaming has all but vanished and the E-Sports arena has exploded in terms of worth and content. Exchanging millions of dollars on the Global stage, in the wake of the failure of Sword Art Online and the fiasco that resulted in the deaths of over three thousand people. NerveGear was pulled, but VR continued, with Gun Gale Online becoming a global hit. Following the success of Bullet of Bullets and Squad Jam, the highly secretive Zaskar Company has announced a new tournament in partnership with multiple partners across the globe for a new Battle Royale tournament.
Operation Typhoon. A global multipart tournament that adds two new zones to the world map and as an inclusion chosen players or GM's of GGO playing the part of world bosses in attacking players suddenly and without mercy. World bosses are worth lots of points and can grant specials weapons or perks.
To be edited later on possibly in the ooc​
​
So where do you come in? In the city of Okayama, you among others have been selected to take part of the Sato Group's sponsored team. Though the Sato Group is not known for it's... goodness. A shadow cabal that may or may not be a Yakuza front with dealings in pharmaceuticals. You have been given an offer that was too good to be true or coerced into accepting the agreement. For your service in the tournament, various problems in your life will be taken care of. Though a couple of rules are in place and the pain sensors have been modified to provide valuable research data on treating trauma patients.
Were you among the students of Kagouya High School, faced with the closure of your club given the taking of funds? Were you a NEET or gambling addict that simply got your debts too far? A child of a sick parent, or the parent of a sick child who badly needed money? Or just pro gamer looking to win millions in yen?
Either way you all are now part of the Sato Group in the largest gun battle of GGO history. Facing off with teams across Japan and the world. Will you forge bonds as strong as a hail of fire, or will you fall and collapse into it?
~~
Well then that's it, I'll answer any questions you may have at this time, but for the most obvious ones...
Make your post two plus paragraphs. This is pretty standard on Iwaku. You can do it.
Posting activity will be once to twice a week, if you can do more go ahead. There are no restrictions on posts so long as you don't turn it into a one on one, allow for at least two posts before you go again. If you cannot keep up with these posting times because of irl issues, please tell me, I can be reasonable. If on the other hand I or my co-gm's observe activity elsewhere or you have missed the posting deadline or wait till the last moment repeatedly, you shall be removed. If you wish to leave the rp, please use your words
The Roll of Fate, a special feature of this rp as one, I hate math and trust no one who uses it. And two I want to see some of you suffer grow as characters, at random times in the RP you or the group will be asked to roll a D10 or a D20 in your post
Possible results will be told to you beforehand and differ from instance to instance, these instances are meant to injure players, provided challenges, or even bypass a difficult situation. Pure luck will be at play here to reflect the nature of how randomly and fast some players can be seriously wounded or dropped in GGO
This RP will include World Bosses, these are highly skilled or geared players that have been buffed to serve as obstacles, during each "chapter" one or more world bosses, elite teams, faceless mooks and PVE enemies will be introduced. Bare in mind you CAN and WILL die, but as this is an actual vidya game, you will be able to respawn, over the course of the tournament points gained by defeating enemies can be used to revive fallen comrades.
Yes, you all are from the same city, no you don't have to be Japanese and while it is preferred you are a member of the school, the Sato group are shitheads that dragged in people across all walks of life. The reason you all are from the same city is as there will be IRL meetups and segments to the RP. These will have varied levels of involvement from the GM's and are mostly served to be for character interactions totally not to buy time for me to make the next boss set and decide what tank to try and run you over with.
No mayonnaise is not an instrument.
Yes you *can* get an instant death, but these will be very far and few between and mostly for if you do something very stupid, like standing in front of a tank. Even then I would like to just badly wound or cripple your pc for the battle in place of out right killing them. Even with a death you aren't out of the RP or even that battle portion, more details will be given on this at a later date.
As to how long it will take to make the RP, I can have the OOC up within a day or two depending and to make the IC within a week, this is mostly to allow time for sheets to be made.
Multiple characters depends on final numbers and posting habits, I am not against allowing multiple sheets with some sensibility in play.
A "class system" will be in play for this rp that mostly decides what weapons and armor your person has, this will be gone over in the OOC and is not something you should stress over
How Many open spots? ¯\_(ツ)_/¯ idk?
SO, who's in?
@possible interested parties

Karyra
@EmperorsChosen

BlueFlameNikku
@Yzmael
@Astros
@Akashi
@Detective Zero
@Luma
@ERode
​