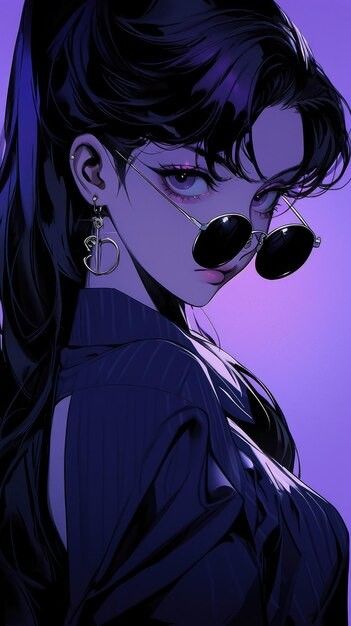 Hell's Harem King
Original poster
FOLKLORE MEMBER
Invitation Status

Looking for partners
Posting Speed

Speed of Light
Multiple posts per day
1-3 posts per day
Online Availability

Week days I work from 6pm - 11pm and weekends are unpredictable.
Writing Levels

Intermediate
Adept
Adaptable
Preferred Character Gender

Male
Female
Transgender
Primarily Prefer Male
Genres

I'll play them all if I like the plot but I go for mainly fantasy and magical. I like anything that wouldn't happen to you in everyday life. I mean if you can live it why role play it.
ALL IS FULL HOWEVER I BELIEVE A FEW MIGHT DROP OUT SO DONT BE AFRAID TO DROP A CHARACTER. JUST KNOW YOU MIGHT NOT BE PULLED IN RIGHT A WAY ANF MIGHT HAVE TO WAIT.
Pr

|

Prs

|

Ldy

|

Lrd
.3. | .3. | .3. | .3.
​


Every year, people from around the kingdom gather in front of the castle gates or at home in front of their televisions to observe the famous "Royalty Procession", where princes, princesses, and others among the highest nobility from all across the land gather to enroll in Royal Charm School.

This school is a modern yet magical place which teaches how to properly interact at social gatherings, how to dance with elegance and charm, and general proper etiquette to these royal people in order to lead them to discover their full potential as rulers. In addition, each semester two commoners -- one male and one female -- are also allowed enrollment if they are selected from the "lottery" that awards them a full scholarship, as well as the chance to become a "Lady Royal" or "Lord Royal" -- a prince/princess's most trusted adviser.

Every student, whether Prince, Princess, or Lord/Lady Royal, is assigned a personal assistant (PA)-- a Fairy -- to help them. Only the fairies know of the secret hidden within the academy. It has long been a legend that there are hidden worlds, with their gateway being hidden in the school, but no one has managed to find the opening, let alone see what's inside. However, recently the fairies have been chattering more enthusiastically than usual. They believe that six descendants of the first rulers of all six original kingdoms will all be in attendance as of this new semester, and are coming to think that it's nearly time they reveal the location of the magical gate.


Other information:

Every Royal will have a Lord/Lady Royal by graduation so do choose wisely.
Every PA will match the sex of the Royal as well as the Lady/Lord Royal. So the Female Royal will have a Female PA and a Lady Royal and vice versa.
MAX OF THREE CHARACTERS PER ROLE! 12 Charas total.
Please don't go over board with CS.
To make sure that everything is clear. The Lady and Lord Royals are commoners who won the "lottery". Which is pretty much a drawing of names of those who entered. Even though they won the lottery it does not mean they are instantly an adviser.
If there are any questions don't hesitate to ask. Also I may add more to this other info later.



To stay away from common names I've given a list to choose from. If you find a name you like let me know so I can strike through it. Also if you have found a name else were that you like bring it across me for a yes or no. Fae names don't cound here for you can be creative with nameing them odd names humans wouldn't have such as Cupcake or Sparkle.

Also below I have added the crowns which students get at the end of the year during a ball. Number of Prince Princess Lady and Lord Royals ACCEPTED is located under the welcome at the top. The number of TOTAL CS made from the role is under the crowns...

Sephiria

Genevieve
Ashlyn
Blair
Courtney
Delia
Edeline

Fallon

Hadley
Janessa
Kathleen
Lace
Twyla
Isabelle
Dalancey
Isla
Viveca
Corinne
Cordeila
Aramina
Anneliese
Erika
Eres
Calista
Melanie
Sophia
Reno
Bliss
Stephan
Fount
Henery
Lillian
Starling
Pleasant
Fate
Elza
Geo
Rylen
Magnus
Tyree
Kale

Icarus

Llewellyn
Remus
Gaston
Tristan
Eric
View attachment 79667
Both:
Students can wear what ever color shirts as long as its button down,has a collar, and they don't have to be tucked in.
Buttons on shirt must be buttoned all the way with the exception of the first two at the top or bottom (girl in middle).
Ties/bows are either black or school colors Royal Purple and Mint Blue.
Vest, suspenders and jackets are recommend but are optional. However if he or she chooses to wear any of these it must be provided from school with the schools emblem.
Girls:
Girls can wear pants/shorts twice out of the seven days they attend school, color must be black.
Girls must wear black heels/ wedges or Mary Janes flats.
Skirts can be as long as an inch above the anckle or as long as mid thigh, roughly five inches from knee.
Guys:
Guys can wear shorts twice out of the seven days but they must be dress pants/shorts and the color must be black.
Guys will wear dress shoes which are also black.
Any questions or suggestions let me know.
~CS~ Animated Photos allowed.

GENERAL CHARACTER STATISTICS (essential)

Role: (Lady/Lord Royal or Princess/Prince)
Character Name:

Pronunciation:

Alias:

Gender:

Age:

PHYSICAL CHARACTERISTICS (optional if you have photo)

Hair:

Eyes:

Height:

Physical Strengths/ Weaknesses:


P.A INFORMATION

Name:

Height: (2-4inches)

Hair:

Eyes:

Dust color: (not black)

Personality:

Distinguishing Marks:

General Appearance:



MENTAL CHARACTERISTICS (optional)

Aspirations:

Hobbies/Talents:

Inabilities:

Fears:

General Personality:


HISTORIC BACKGROUND (essential)

General History:


Relationships: All students know each other. It's to stop everyone from splitting off into small groups. They are all friends or frenemies.

​
Last edited by a moderator: