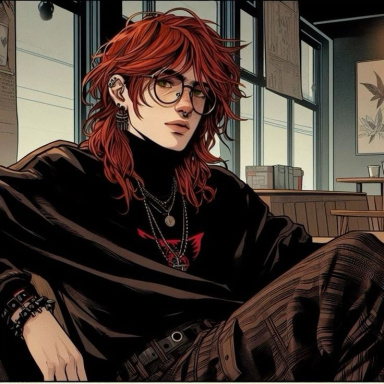 Roleplay Invitations

One on One Roleplays, Private Convo Roleplays
Posting Speed

Several Posts a Day, A Few Posts A Day, One Post a Day, A Few Posts a Week, One Post a Week, Slow As Molasses
My Usual Online Time

I'm usually on at points through out the day. Some days I'm not due to various reasons, but I try to give my partners warning if I'm going to be away for more than a day or two
Writing Levels

Intermediate, Adept, Advanced, Adaptable
Genders You Prefer Playing

Female, Androgynous, Primarily Prefer Male
Playing Style- Passive or Aggressive

I can be both I suppose; It really depends on the storyline and plot of the RP, but I will always do my best to help push the story along
Favorite Genres

Fantasy, Scifi, Modern, Magical, Horror, Romance, school-life... I'm really not picky as long as it has a good premise and plot.
Genre You DON'T Like

Furry, but that's about it really
"Not to sound scathing, but we have this conversation almost every time"

Yeah, but I am bad at math and the book wasn't the best at explaining shit. I also have a shit memory, its only my second session with this chracter, and our last session was three weeks ago. Of course I'm gonna have trouble. Would you prefer if I rolled without double checking and ended up fucking up?
Last edited:
2