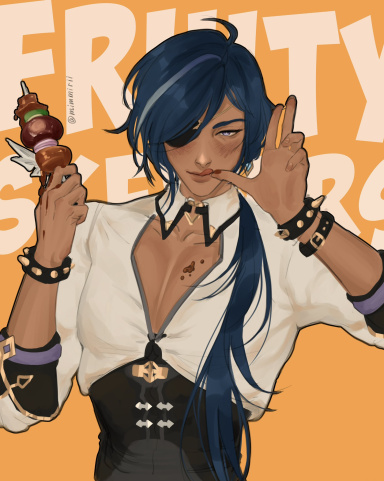 I preen for Satan.
DONATING MEMBER
Roleplay Invitations

One on One Roleplays
Posting Speed

Several Posts a Day, A Few Posts A Day, One Post a Day, A Few Posts a Week, One Post a Week, Slow As Molasses
My Usual Online Time

Evening/Late Night (MST)
Writing Levels

Adept, Advanced, Prestige, Adaptable
Genders You Prefer Playing

Male, Transgender, Androgynous, Primarily Prefer Male
Playing Style- Passive or Aggressive

On the aggressive side, but I prefer to write with players who are also aggressive.
Favorite Genres

High fantasy, modern fantasy, gaslamp fantasy, Anything Fantasy, dark comedy, supernatural, paranormal, psychological, yada yada
Genre You DON'T Like

Hard sci-fi I guess. Anything very combat oriented. Less interested in strict modern role-plays with some exceptions.

]I've reached a point where I am just obsessively thinking about dying and I'm terrified. But I can't talk to anyone about it. If I tell my mom or friends they'll cry or try to send me to the hospital again. I don't want either of those things. My therapist is on mat leave until the spring. I do not have the energy to start over with another one.

I don't do anything. I just work (and I do poorly at work...) and go home and crawl into bed. When I'm not sleeping or working I'm just sitting here thinking 'it would be better if I was dead, it would be better if I was dead, I just want to die.'

But I don't! I don't want to die! I'm terrified of death! So why is this happening again?

I'm overwhelmed, I hurt so much. My brain is broken. I feel detached and isolated from everyone, even my friends, despite the fact that I know that they love and care for me. But this worm in my brain tells me everyone hates me, I'm a bad friend, I have no redeeming qualities. People just humour me. I don't want to live like this, but I don't want to die.