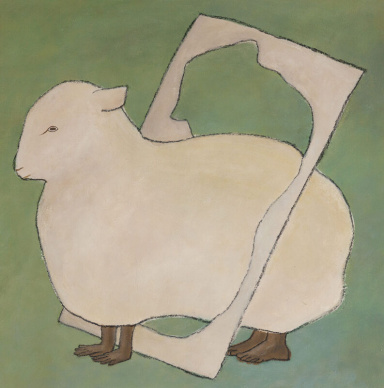 consistently inconsistent
Original poster
DONATING MEMBER
WHAT POWER DO YOU HOLD?​
Powers have existed for centuries. We give them fanciful names and write them off as legend and myth. Vampires. Werewolves. Witches. Gods, demons, beasts. Whatever you want to call it. We are written off as nonexistent because people are too narrow minded to believe.
But believing is hard for us too.
In the deepest part of night, stars fall from the sky, presenting a chosen few with the chance to be something spectacular. This gift is not optional. But our Fate is designed. You cannot run away from it. But, as so many of these fickle minded humans have… you can surely try.
The largest wave of stars shall fall tonight. Meteors will crash from above, bringing both life and death in their wake. And you will become one with them.
Whether you want it or not, you should aim to make the best of it. Otherwise, it'll drag you down, deep where you cannot be rescued.
⌽⌽⌽​
In the Never Normal universe, there is no power that is impossible, though godmodding is always to be kept in mind, and everything should be run through me, the GM. For the purposes of this roleplay, powers under the category of: time traveling, mind reading, and instant teleportation are off limits unless I've spoken to you. Otherwise, blow my mind. I'll tell you where you need to be.
The biggest threat to those with powers, aside from the general populace and themselves, are the Lab Coats. Better known as, SPME, Studies of the Physically and Mentally Enhanced. While many are curious as to how powers come to be, the SPME are obsessed. They kidnap people with powers, more often children, and experiment mercilessly on them, bending the people to their will as they try and learn more and more about how these powers work, and more specifically, how to control them.
Powers aren't common, and the public is largely unaware. These things are largely kept hidden, but every day, more and more people with powers make themselves known, either by doing good or bad. The public is slowly becoming aware, whether they'd like it or not. Truthfully, powers have always existed, but been covered up by the fear of the public and those that want to use these people for their own benefit.
Abilities seem almost entirely random in how they appear. They most often fit the personality of the bearer, but who and when people receive them are a mystery. Some say it's genetic, and some say it's entirely random. In fact, both are true. Powers come to people at birth, at puberty, at many different times in life. But one thing is for certain: Meteor showers are an ultimate source in people gaining abilities. For every meteor shower, an entire area of people can suddenly find themselves with powers beyond imagination. They seem to be an outright source of power that take effect instantly, and the SPME have come to know this as well.
Our world is the same world. This roleplay takes place within the United States of America, in the year 2017. There is only one change to the country, which is a new city within New York, called Millennium City. More info to come.

⌽⌽⌽
​
Welcome to the Never Normal universe! This is not the first roleplay I've run based in the NN world, but it is the first on Iwaku, and the first of this plot. Basically, if ya like superpowers, I'm your gal. This is a detailed roleplay, with a minimum of three paragraphs per post, and each post should be well thought out and considerate of your fellow roleplayers. As well as at least one post per two weeks, to make sure we keep the roleplay going. The only caveat for this rule is that, when someone is waiting on you, the deadline goes to one week.

I have, so far, been pretty vague about the plot, I know. The majority of players will play as characters aged 15-21 who have just been gifted strange abilities, and what evils come with it. That should suffice for now. Even more vagueness. Woohoooo

That's all I've got to say for now. Comment below to let me know you're interested! :') (be gentle this is the first rp i'm gming here PLS)​
​
coding by

rissa


art by Loish
​
​