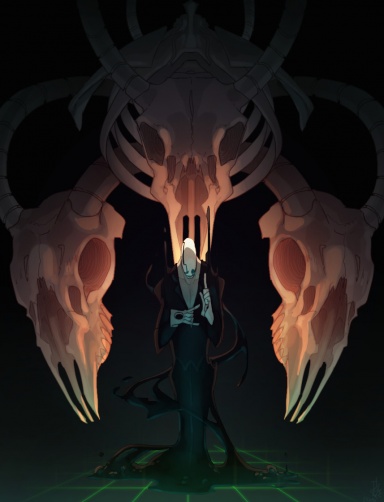 The mischievous riddler cat
Original poster
Co-Admin is:
@happydeath
Summary:
Myths, legends, and curses are considered godlike. Mainly because they can outlive humans and be passed down through the generations. But what if, the Myths and Curses we have revered as stories were actually Gods? What if they were the ones who created humans and helped mankind become what they were supposed to be...or have yet to be? The Myths and Curses are the Gods of this Earth, the ones who created all, but sadly, because of greed, jealousy, and hatred, they had to go. One by one, the myths and curses slowly but surely disappeared. Only watching mankind from a safe haven where no human can go.
However, Earth had plunged into chaos and the Myths and Curses believe it is time to come back and return mankind to how they were before...before the pain, before the guilt, before everything fell. But they first must find their new human vessels to live in...
Are you willing to be that human?
If you have any questions or considers, feel free to ask me, I am more than happy to answer.
This is a premade list already created, more can be added.
Aokigahara Forest - reserved - Shinku Kun
The Pyramids of Giza
Curse of Oak Island
The Hanging Gardens of Babylon
Gate of Hell
Temple of King Solomon
Noah's Ark
Eden - reserved - Happydeath
Atlantis
- reserved - Cheshire Grin
Bermuda Triangle - reserved - Princess Poisoned Rose
Dragon's Triangle - reserved - Iceydaze
Camelot
Lighthouse of Alexandria
Library of Alexandria
Curse of King Tut - reserved - DANAsaur
Mount Olympus
Stonehenge
Nexus
- reserved
Yomi - reserved - DANAsaur
Fountain of Youth
Pandora's Box - reserved - Cassiegirl
Sherwood Forest
Mount Fuji - reserved - Shinku kun
Muramasa - reserved - Kazuaki Yoshioka
Masamune - reserved - Wattson-Yang
Shangri-La - Reserved - Wattson-Yang
​
Last edited: