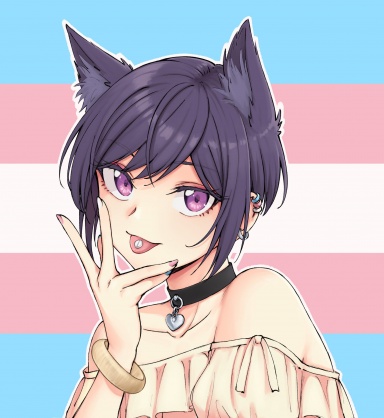 Putting The T in LGBT
Original poster
Roleplay Invitations

Group Roleplays, One on One Roleplays
Posting Speed

A Few Posts A Day, One Post a Day, A Few Posts a Week
Writing Levels

Elementary, Intermediate, Adept, Adaptable
Genders You Prefer Playing

Female, Transgender
Favorite Genres

Yuri, Magical Girl, High Fantasy, Sci-fi, Ray-gun Gothic, Mecha, Steam punk. Scifi Apocalyptic,
Genre You DON'T Like

Horror.

"Hehe... Yeah! It was mostly desert and rain forest there, though we did have cities too ya know..."
She declared, defending her country of origin, even if she DID like Japan vastly more than Australia.

"Uwahh... I get REALLY Air sick... We had to take a boat here because I couldn't handle the plane... Well, maybe a jet will be better!"
Luca sounded hopeful as they boarded, once they were strapped in the craft would begin take off, they didn't want to waste any time it seemed.