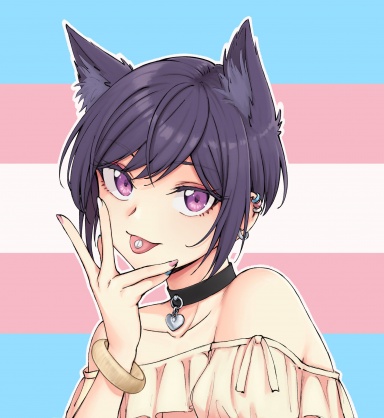 Useless Goddess
Original poster
Roleplay Invitations

Group Roleplays, One on One Roleplays, Private Convo Roleplays
Posting Speed

One Post a Day, A Few Posts a Week
Writing Levels

Intermediate, Adept, Adaptable
Genders You Prefer Playing

Female, Transgender
Favorite Genres

Yuri, Magical Girl, High Fantasy, Sci-fi, Ray-gun Gothic, Mecha, Steam punk. Scifi Apocalyptic,
Genre You DON'T Like

Horror.

It was late in the afternoon at the mostly empty school, the students and teachers having already left to go home, and the security guard wouldn't arrive for another hour at least, if he even did at all, no one ever really broke into schools after all, normally no students would be allowed in at this time either, but of course that wasn't the case that day...
Lucas Tasman was walking through the halls, adorned in a somewhat fancy Victorian style dress, the drama club had been busy with other things and needed someone to test out the new outfits the sewing and cosplay clubs had made them for a school play, for whatever reason they had decided it should be Lucas that spent all afternoon trying them on... Something he insisted was ridiculous... But didn't refuse.
He had to admit they were quite... Comfortable, and part way through testing he had left to go to the toilet, not seeing a need to change since the school was empty anyway... Though he DID have a weird tooth ache as he walked....

As it turned out he was far from alone, within the school was a chimera roaming the halls! Walking on many legs the winged centipede creature was about as large as a car, with mandibles that could easily cut through metal, it was looking for something it sensed... An unawakened magical girl, full of energy and completely defenseless, of course it had ignored the male in the school... And instead would encounter a far from defenseless target, as of course, a chimera can be sensed by any magical girl in range, which was just one it seemed, but that was more than enough for a single target, especially when it was actively moving towards her.