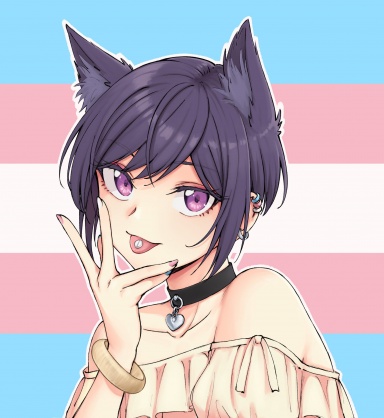 Putting The T in LGBT
Original poster
Roleplay Invitations

Group Roleplays, One on One Roleplays
Posting Speed

A Few Posts A Day, One Post a Day, A Few Posts a Week
Writing Levels

Elementary, Intermediate, Adept, Adaptable
Genders You Prefer Playing

Female, Transgender
Favorite Genres

Yuri, Magical Girl, High Fantasy, Sci-fi, Ray-gun Gothic, Mecha, Steam punk. Scifi Apocalyptic,
Genre You DON'T Like

Horror.

"Yeah... Luca here will have to hold her in place for a little while if we intend to hit her from range though".
Dulce declared, giving Luca a look over as if trying to see if she could do it, though her facial expression didn't give away if they thought it could be done by her.
"Yeah... They are about what I expected, though it never hurts to be sure, I just wish we had a chance to see the other magical girls... I hate going in blind..."
She mumbled, starting to walk away, her pace slowly increasing until she was running again.