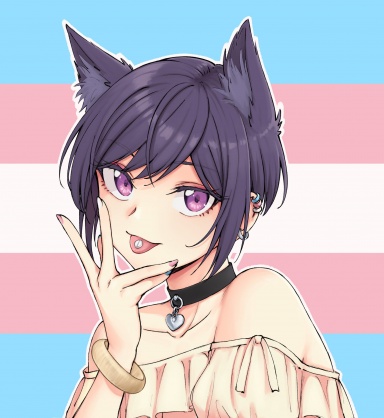 Putting The T in LGBT
Original poster
Roleplay Invitations

Group Roleplays, One on One Roleplays
Posting Speed

A Few Posts A Day, One Post a Day, A Few Posts a Week
Writing Levels

Elementary, Intermediate, Adept, Adaptable
Genders You Prefer Playing

Female, Transgender
Favorite Genres

Yuri, Magical Girl, High Fantasy, Sci-fi, Ray-gun Gothic, Mecha, Steam punk. Scifi Apocalyptic,
Genre You DON'T Like

Horror.

Soon enough something seemed to happen and the distraction force opened fire, pretty quickly drawing the attention of the security forces as the camp seemed to collapse into chaos, the attackers had the element of surprise and were making good use of it as they slowly pulled away, attempting to lead the security forces away from the target.


After a few more minutes Dulce transformed.
"Okay! Go go! Let's get in, find whatever looks like a prototype and get it loaded up, information says it it should be in one of the big three tents and looks kinda like an ipad with a physical keypad!"
Dulce shouted as she charged, Sara interestingly didn't transform, though something changed about her energy and she seemed to become tougher.