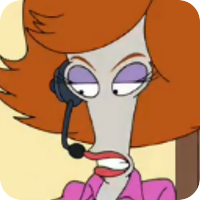 Can I transfer you to my manager?
Original poster
LURKER MEMBER
FOLKLORE MEMBER
Invitation Status
Writing Levels

Intermediate
Adept
Advanced
Preferred Character Gender

Male
Female
Genres

Adventure stories! They can be fantasy, modern, sci-fi, all kinds! Give me some good world travel stories and I'm all over it! I also enjoy romance stories and even though I tend to play females I love playing gay men.
Tonight! On the Kyoto News Network:
Kazeyama High, a prodigious school located near Kyoto, Japan has recently been plagued with recent news of unknown activity ranging from paranormal to plain unexplainable. Students have begun to take up arms and walk around with weaponry, some have exhibited unusual powers, and more still have gone missing without a trace for almost a week and come back just as suddenly with no memory of where they've been.
Principal Ikawa gave a statement to our news crew, claiming that all of these events are completely blown out of proportion and that he has anything unusual under control. After this statement Ikawa-San refused more comments. Although the reports have streamed in to local and national news crews it appears that all of the stories that we have received have had no real evidence with a few minor exceptions.
And for our next story…
---
A few notes:
Kazeyama classes are strange for high school in that they throw all high school grades together so no matter your age (Unless you're a teacher) You will all be put into the same class: 3-A. Which is the same room, you will take all your core classes together in the same room (teachers will rotate) and then electives in their respective rooms. Lunches are taken in the classrooms but you are free to wander to see your friends in other classes or eat in the dorms.
Students are put into dorms, the assignments of the dorms are repeated on the first day, but you should have gotten a letter telling you which is yours.
The school is coupled with the elementary, middle schools and the University. Clubs run the gamut at the high school, aviation, cooking, robotics, kendo, kyudo, tea ceremony, maid cafe, shrine maidens/preists, bible clubs etc (If you can't find it, it doesn't exist) **Some clubs require that you're filling out the correct forms and elective classes!
Since the campuses are so large Kazeyama is actually it's own city with a lake in the middle where the large expanse of "library island" is situated. The library has an unknown amount of floors and countless amounts of books. The other campuses are typically reached by monorail system that also connects to Kyoto proper and one that leads to the bullet train to Tokyo. Middle School students have restricted clearance to leave, high school students have free reign until their grades prove otherwise and University students may come and go as they please. Elementary students are restricted to the campuses.
Uniforms look like this:
View attachment 934
View attachment 941
Roles played in the past:
Onmyou sorceror
Psychic
Boy with sword that can only cut truly evil things
Martian (taking the guise of a human)
Kitsune
A girl who no matter what could always hit her mark
A doppleganger hidden in a boy's shadow
Demon hunter
A girl cursed to die but granted strong magic til then
A normal human who's good at fighting
So the options are yours! Just fill out a bio if interested:
Name:
Age:
Race/Nationality
(Foreign exchange students welcome!)
Personality:
Appearance:
(Picture optional)
Power/Ability:
(Get creative, just no sparkling vampires please!)
Clubs/Affiliations:
Allies/Friends:
(Do they know anybody coming into Kazeyama?)
History:
(How did they come to Kazeyama? Have they been there before or is this their first year? What's their home life like?)