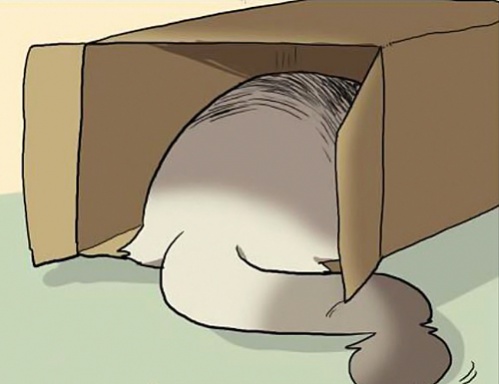 Cat Lady of Questionable Sanity
Original poster
FOLKLORE MEMBER
Posting Speed

One post per day
Multiple posts per week
1-3 posts per week
One post per week
Slow As Molasses
Writing Levels

Adept
Advanced
Adaptable
Preferred Character Gender

Male
Primarily Prefer Female
Genres

Action-adventure, adult characters, alternate universe, anime, crime drama, cyberpunk, darker themes, drama, dystopia, eastern, edo, epic quest, fairy tale, fantasy, feudal, futuristic, grimdark, heian, high fantasy, low fantasy, magic, modern, modern fantasy, modern scifi, paranormal, psychological, romance, scifi, supernatural, urban fantasy.
A soft breeze tumbled over the lush, rolling land, the swaying of the grass following the curves it grew upon. The faint shimmer of moonlight wavered atop the green; shadows swept across its surface as each blade turned in tandem. Bella fancied it rippled and rolled like waves.

"He was," she answered with a glance at the golden flicker of Jaron's watch. "For about forty years, I think. He owned a port and a small fleet of ships. He used to sail with them as a captain, too, before he married my mother." A wistful note slipped into Bella's voice, her eyes fixed on the shallow engraving of the boat that she could only just make out in the low light. "He brought lots of fine things back from far away places. I got to learn about them, the places and the crafts, and a little about boats." She smiled amusedly, met Jaron's gaze. There was little thought given for the information she divulged, for she had no qualms about sharing it; although, she might have if she was aware just how much he actually knew, courtesy of Liza.

Rarely it seemed she talked about herself. So few people ever asked, but why would they? She was nothing special, certainly no one worth knowing. The only people who ever really cared to know her were her own family; and they already knew everything there was to know.

"Maybe you will get to see it, one day. The ocean, the sunset on the water." Before she quite realized she was thinking out loud, she added, "Maybe we could see it together."



"Yes, of course." Jaron replied instantly, unsure of what he had just agreed to. He immersed himself in Bella's twinkling irises, her gentle tone of voice and the intimacy in her words and could not dare to or even conceive of invalidating Bella in the acquiescent state she entranced within him in that instance. The prince realized how agreeable he had become about as soon as he noticed he was quietly staring into the subtle glistening of Bella's soft, light-gold eyes, and perhaps he ought to say something. "I mean, maybe." He corrected himself, a twinge of embarrassment playing upon him, marked by his wincing face.

"What a fool she's made of you. The ocean?! You must have lost your head." In a hot flash, Jaron felt a distinctly familiar sensation boiling inside him, coursing through his cold veins as if sensing his weakness. He found it enticing, eager to welcome the passion of his rage like an old friend. The prince wanted to ignore the impulses. "Your father sounds endearing, he must be a good man." He began, hoping to distract the pendulum of his temper. "Why don't you go and see him? He must be worried sick. Why must you be so careless?"

Jaron could hardly ignore his caprice of anger towards Bella. He did find her careless in more ways than one and was beginning to think if left unchecked, it wouldn't be long until she was prattling on about fantasies, hopes and dreams and other such nonsense again. He wanted to disappear then and there, leave her with Fritz so that he might find himself some vacant patch of grass to wallow in his misery and rage relatively undisturbed. And yet, something peculiar kept Jaron there beside Bella, having lingered in the back of his mind for quite some time. He hadn't yet the opportunity to speak of it, and could sense perhaps there on the hilltop overlooking the shimmering blue field surrounding them, it would be enough to silence the demons in his head.
"What ever happened to your mother?" Jaron asked, genuinely curious, in as light a tone he could muster, peering out to the rolling blue field this time, so as not to lose himself in Bella's aura again.



"Fool. Fool! What did you just say to him?!" Panic rose in Bella, a wave swelling to crash into the shore and flood everything that stood on it. "How could you say something so idiotic?! Of course, he can't see the ocean! And why would he ever do so with you? How insensitive and childish can you be?!" Her propensity to overthink took charge, chastising her thoroughly for her thoughtlessness. By some miracle, Bella's expression didn't betray her. She appeared calm, composed even, as she directed her golden eyes to the shimmering field below. Her teeth clamped down on the inside of her lip to keep her composure from breaking.

"I think so." The redhead agreed softly. Did her voice crack a bit or did she just sound creaky to her own ears? There was no telling. Every impulse bid her to hide as long as Jaron's gaze remained transfixed on her and she turned her head away, shamefaced, as though simply observing a different spot. That brief moment of silence allowed her most unfortunately to reflect on everything else she had said. What did he really care to hear about her father's business? Surely not at all, but she had told him, anyway. She wanted to crumble in on herself.

"She passed away a long time ago. She-" Bella started to explain, cut herself off before it devolved into another long-winded rambling. "She was ill." She shrugged, finishing quickly. If she thought it wouldn't bore him, she very well could have continued to talk. Now, her mounting insecurity nearly choked her mute.
Last edited: