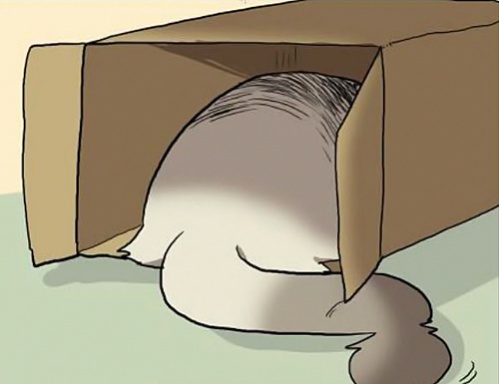 Cat Lady of Questionable Sanity
Original poster
Posting Speed

1-3 posts per week, One post per week, Slow As Molasses
Writing Levels

Adept, Advanced, Adaptable
Preferred Character Gender

Male, Female
Genres

Action-adventure, adult characters, alternate universe, anime, crime drama, cyberpunk, darker themes, drama, dystopia, eastern, edo, epic quest, fairy tale, fantasy, feudal, futuristic, grimdark, heian, high fantasy, low fantasy, magic, modern, modern fantasy, modern scifi, paranormal, psychological, romance, scifi, supernatural, urban fantasy.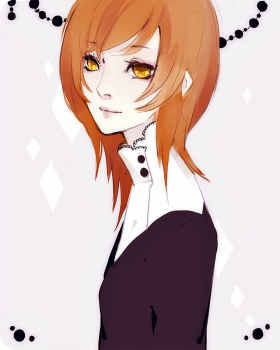 There was little more consideration spared for Liza once Bella's eyes left her and the sounds of her footsteps faded down the corridor. Whatever befell the silver-haired vampire now, if anything did, was only the consequences of her treasonous actions. Some part of the maiden felt that the prince's fury was justified and that even she herself ought to be angry; Liza poisoned them both. Still her rational faculty told her that it was better for everyone to just let Liza go, that there must have been a reason for doing so whatever it may be. Surely, if she had meant to harm the prince or Bella, Liza would have done so already. It wasn't like she didn't have plenty of opportunity. Then nothing could warrant physically harming the prince in such a manner as the redhead witnessed, whether there was more to the story or not. Her heart still wanted to believe in the dashing young woman, but found it difficult. Once her attention was focused on Jaron, she noticed nothing else.

"I-" Despite that the prince bit back the sounds of his agony, Bella could still hear his bellowing from moments ago echoing in her ears. Her hand recoiled from his shoulder, hovering frozen in the air, with the convincing horror that she had struck him regardless of the fact that she barely touched him at all. As such, her first instinct was to apologize, and her mouth hung agape though only the one trembling syllable escaped. Henry's voice drew her panicked gaze, causing alarm to tingle like the pricking of thousands of needles over her skin. Of course, anyone with a basic understanding of fighting could understand that it was not she who had injured the prince. For all the wood cutting and axe swinging she had done, Bella wasn't strong enough on her own to pose any real opposition if the two ever got it in their minds to engage in a physical altercation. To say the least, her panic was irrational and there was no need of her acting like a child caught in the act of wrongdoing.

His large hand on her wrist caused her to flinch; however that split-second of dread subsided as he instructed her on what to do. It invoked a sense of duty, enabling Bella to remember why she charged out into the corridor in the first place, to help Jaron. She was on her knees, hands placed on his shoulder one on top of the other, applying her weight judiciously to keep his shoulder steady. The grinding of his bones sliding back into their proper place sent shivers down her spine and was honestly mildly sickening for someone who had never heard it before. Bella exhaled her own sigh of relief, sitting back on her heels as the prince stood. If only for a moment, she was back in that grand dream study, with a young Jaron offering her his hand.

The redhead stood in shocked silence in the young man's embrace. He was cool to the touch, even through the few layers of fabric they wore, something she hadn't noticed granted their physical contact was limited. It was like the first kiss of approaching winter, when the grass was crunchy underfoot with frost. Even so, she wasn't cold; on the contrary, her body was flushed with warmth. Her arms wrapped around him, eyes half-lidded with blissful catharsis. The feeling was the same as it had been in the dream, embracing him as the darkness was replaced by light. It was safe; it was home. It was everything she didn't know she wanted.

"I'm just glad you're okay." When finally they separated, Bella's hands lingered cursorily on Jaron's shoulders. She pulled them away with a faint pink tint on her cheeks and smiled. Her gaze slid away from him, stole back to his face. She reached up, timidly plucking a gray feather from his hair.