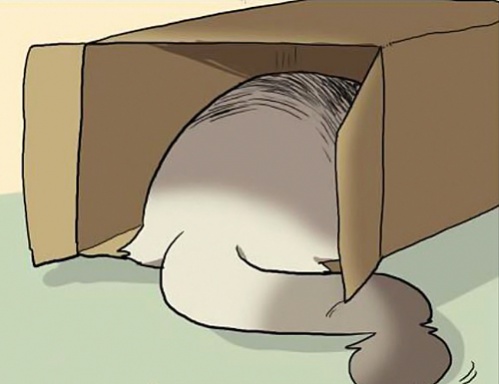 Cat Lady of Questionable Sanity
Original poster
FOLKLORE MEMBER
Posting Speed

One post per day
Multiple posts per week
1-3 posts per week
One post per week
Slow As Molasses
Writing Levels

Adept
Advanced
Adaptable
Preferred Character Gender

Male
Primarily Prefer Female
Genres

Action-adventure, adult characters, alternate universe, anime, crime drama, cyberpunk, darker themes, drama, dystopia, eastern, edo, epic quest, fairy tale, fantasy, feudal, futuristic, grimdark, heian, high fantasy, low fantasy, magic, modern, modern fantasy, modern scifi, paranormal, psychological, romance, scifi, supernatural, urban fantasy.

"Such wild curls," Bella smirked with rueful affection for the little redhead as she fought to catch and contain each springy strand of hair. A bit of a challenge though it was, braiding Sophia's hair was still fun. It evoked feelings of nostalgia for days long past, when she and Celine would sit in the Montagnes' chateau garden and braid each other's hair and make crowns of flowers. She thought there was an evident trend running in this family, of rich luxuriant hair, and secretly wondered if Jaron's hair was as full and silky.

"It does look lovely; that dark color suits him." The thought slithered into the forefront of her mind like a snake through grass. "What would I give to run my fingers through it?" A smirk twitched on her lips, then the realization of her own thinking set in and her face fell. Her deft fingers paused the barest instant in Sophie's hair as she scolded herself for her foolishness, trying for a look of unassuming innocence before ever-perceptive Landon could notice. She quickly finished and tied off the auburn locks.

"I don't know about all that, but if you grow it out, I'll braid it for you. I'm sure you'd look dashing." The redhead grinned, setting Sophie loose with her newly fancy hair. As the older sister, she simply couldn't let the little ones have all the fun and reached back over her own head to fashion her short hair to the best of her ability. It was harder to braid one's own hair, especially without a mirror and when there was less length to work with. To save trouble, it she let the bottom stay loose, opting for more of a half-up do. Of course, no such style was complete without ribbons; and they would help keep the plaits from unraveling besides. A quick trip to the frequented dressing room produced ribbons in just the right colors to match each maiden's dress.

Bella still sported the style when she entered the den, bringing some of the splendid minty tea Landon prepared. The blue ribbons matched her dress and complimented her copper hair, orange in the warm light of the crackling hearth. All the while she read, one hand subconsciously toyed with the ends of one ribbon and the hair it tied, leaving the cup of tea largely untouched as a result.
Last edited: