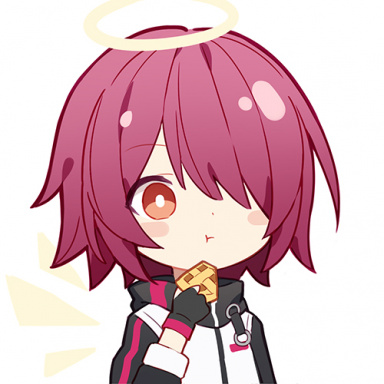 Nien Scheiße!
Original poster
Roleplay Invitations

Group Roleplays, One on One Roleplays, Chat Roleplays, Private Convo Roleplays
Posting Speed

A Few Posts A Day, One Post a Day, A Few Posts a Week, One Post a Week
Writing Levels

Adept, Advanced
Genders You Prefer Playing

Primarily Prefer Female
Playing Style- Passive or Aggressive

I can adapt, so both. But I guess more on the passive side.
Favorite Genres

I like nearly all genres as long as they are anime-themed, anything can be made interesting.
Genre You DON'T Like

Pure Smut/Libertine and realistic.

Skyswimsky presents....
IGNITING HEARTS
A Mahou Shoujo Fantasy!
It was still early in the morning for the formidable little town of Hisashiro. A day like any other for some, an exciting new start into a new year of
boring
great school life for others! For the tiniest of Hisashiro Academy's students, however, it was without question big. A change of school. A change in the environment. Chances to make the wrongs of old right. Chances to pretend to be less awkward than they had actually been... until the realization hit that their classmates of old would join the very same school, too.
Others, they simply moved up a class. A year older, a number higher. For them, it was the very same each year. Gather in the auditorium, listen to the principal, go find your class, introduction from your possible new teacher, introduction of each other, social games, yadda yadda yadda.
For

Ehb
Sasara, class 1-A, it seemed like quite a good start into the year! After all, it was to be the very same school Meguru was attending! And not many people were aware of the nasty rumors of her old school. She could only hope Chihaya, who attended the same class but largely ignored the girl, had learned her
lesson...
There was also one very grumpy boy with black-hair and blue eyes in the class. Aside from those, and a few familiar noname faces, nobody really seemed to stand out too much. The class had their usual 'girly-girls', loners, bullies, nerds, averages, etc. etc. Sasara's teacher, Mrs. Miyabu, was a incredible sweet woman however. Giving off a warm and motherly vibe.

Luma
Snowball and

Karyra
Akane, on the other hand, shared the same class, 2-C. Together with Hanako and Meguru. There was also Kaede, who got more than a few looks as she got some special attention from the staff thanks to her wheelchair. Quite a bunch of ordinary and not so ordinary individuals altogether.
All in all, an exciting yet average day, except...
"Hey, have you heard?"
Sasara overheard some girl's talking during one of the smaller breaks.
"What?"
-
"They're finally starting this big MagiMagika Politelight sale in Oda!" - "Urgh, you're still into that? Silly..." - "But, no! Hear me out! My brother works there, and they got exclusive rights to an entire franchise, I think it was called? Here in Hisashiro, anyway! It's not just Blue-rays and figurines! They even sell the Magic Kit of Tuxedo Suit!"
Alas, she only got pity from that friends of hers. Nonetheless, Oda's "MagiMagika Politelight" sale was all over the school as the company behind the products put quite some quality and unique things together. A lipstick with a color combination like rarely seen before? Check. Jewelry that looked cute even for people ignorant of the show? Check. A special soda-brand AND tea-brand with a taste like no other? Check!
Clearly, an incentive for all...
Yet, school was still going on, and their visit to the town square would have to wait.
---
Welcome to Igniting Hearts — A Mahou Shoujo Fantasy!
Over the course of the role-play you'll see various info boxes like this one. Aimed to help newcomers like you by providing helpful information over various meta aspects of the role-play. If this is your first time, it is highly recommended to read through every message at least once.
Location: Hisashiro Academy
Time: Break-time
FREE-ROAM MODE
Free-roam Mode
During free-roam mode, the RP takes an open ended approach. Often throwing you into a scene without something definite to do. Instead, you are encouraged to interact with other Player Characters and NPCs, or simply explore the current location if not even attempting to change it.

Furthermore, unless otherwise specified, you are also free to also control your own NPC if they are available, though should mainly be used to interact with the player characters. Please keep in mind that this is not an invitation to just RP with yourself.

Free-roam mode enforces no posting format, although if scenes are played out at different sub-locations (For example Sasara is in class talking with Chihaya while also controlling Meguru who is bullied by Snowball in another class) for a singular post make sure to include a clear visible dividing element.

Free-roam mode has no posting order, or limit, and ends after a unspecified amount of time passed or every participant agreed upon moving things along.

In case of any uncertainties please contact a GM in the Igniting Hearts Discord Server!
Unavailable: -
Around: Namiko Nonaka(Classroom 4-B), Nao Nonaka(Classroom 4-B), Security-San(???), Mystic_Muffin(???)
Available: Kaede Kiyabu(Classroom 2-C), Hanako Mirai(Classroom 2-C), Meguru Chise(Classroom 2-C), Chihaya Mikage(Classroom 1-A), Norichii Hiroma(Classroom 1-A), Ella Curtis(Classroom 4-B), Runo Algeru(Classroom 4-B)
NPC Availability
During the course of the role-play, various NPCs may or may not be at the scene in question. While some of these may not even appear inside a post, they are around nonetheless. The location of the NPCs is given inside parenthesis of the GM post, though may change in the following player posts and not be updated until the next GM post.

For convenience sake, if a NPC has not appeared inside an actual post/scene, the controlling player may assume their position anywhere. In case of a (???) location, however, the player-character has to 'search' for the NPC. Often bringing forth a GM post with more details to the NPC.

Following levels of NPC availability are given:
Unavailable: These NPCs are currently not intractable with.
Around: These NPCs are at the specified locale, although only controllable by the GM. (Note: Control may change in a on-going scene)
Available: These NPCs are at the specified locale and may be controlled by the player character who created them.

In case of any uncertainties please contact a GM in the Igniting Hearts Discord Server!
Last edited: