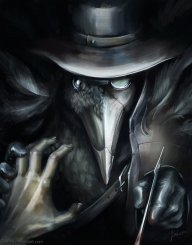 Hail the Apocalypse
FOLKLORE MEMBER
Invitation Status

Not accepting invites at this time
Posting Speed

1-3 posts per week
Online Availability

17:00 - 20:00 +2GMT
Writing Levels

Intermediate
Adept
Advanced
Adaptable
Preferred Character Gender

No Preferences
Genres

Post-apocalyptic, Sci-fi, Fantasy, Real Life, Comedy, Mistery and Horror
THOMAS "TOM" O'REILLY|| NAVIGATOR
Between aiding with heavier things being brought back to their place and returning to his ruined tent for the knick-knacks he had left behind, Thomas had forgotten all about his stomach rumbling desperately. Despite the latest event, the appetite wasn't lost on him. And while the camp further discussed it, the Irish, save for the deep-set frown on his face that at that point may have passed as his default expression, had nothing to say on it. Unless Greene and his family were all suffering from a serious delusion, the appearance of the airship simply served to further verify the item they were searching for. Whatever it may be, it is a good reason to haul men and resources so deep into the jungle for both parties.
He didn't hurry to grab the first serving, but he was right on time to get his share before it disappeared. The Americans kept themselves occupied with a piece of carving, and he threw glances their way every once in a while as he hastily went through his meal, without any particular thought to go with it. Brief banter between Andrew and their financier, however, caught his attention with the sheer absurdity of Andrew's complaint about Greene's suggestion. It was an amusing exchange that drew out a smirk from the Irish as he kept his eyes focused on the bowl. After all, it was of no benefit for anyone to misinterpret his amusement at that moment.
"Stories that persist like that, usually have some truth behind them. And you are chasing after legends yourself."
It came confidently from the guide, and it made the navigator pause and nod to himself. Las had a valid point.
"We better get a move on and leave this site. We can't stay here cause we run the risk of being spotted by ground teams."
She concluded. After conquering a large bite of food, Thomas cleared his throat and spoke up.
"Goes without sayin' that we can't remain where we are. We clearly have no hope in fightin' off a potential attack; not out in the open. That bloody airship was the only realistic threat we've encountered so far, so I am basin' my vote on it. The temple is our best option, not knowing what we're dealin' with. We have the insides mapped and ready, and if an attack was about to happen, we surely have the upper hand with one entrance to defend. And if everyone 'round here is as superstitious, then they surely would think twice before venturin' in, searchin' for us"
, he smirked, referring to the mention of supernatural.
"If there are any boogeymen in there well, we will adjust accordingly. Perhaps they just need a good drink, that's all"
, he jested.
"Besides, I don't know 'bout you, but I'd rather share the temple room with a few dead men than lay on the jungle floor as one."
@Doctor Jax
@DayDreamer