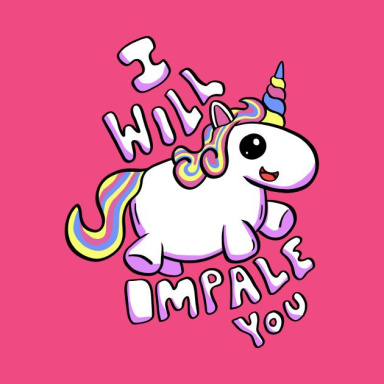 Invitation Status
Posting Speed

Multiple posts per day
Online Availability

8:00 AM - 4:00 PM
Writing Levels

Prestige
Preferred Character Gender

Male, Primarily Prefer Female
Genres

Political intrigue, fantasy, futuristic, sci fi lite, superheroes, historical fiction, alternate universes. Smittings of romance, but only as side plot.

________PANDORA_________________________________________________
Pandora was well aware of what the dear warden thought of her... of all of them, really. Dogs. It was amusing, really, because as far as Pan was concerned, the only bitch was the woman harping on about the lot of them - but she didn't care. Couldn't care. There were lines you didn't cross, and Romana made a habit of tap dancing over about twenty a day. She was a salty, conniving, dried up prune of a woman, and if a good lay wouldn't fix her, well... maybe someone would finally put a bullet between her cold, soulless eyes.
Shaking her head, she said nothing but when Hana voiced her disapproval, Pandora turned and without a word, stepped closer to the woman. She held River and Chiko behind her, and Pandora wasn't going to argue that it was a terrible plan... that it would likely get them all killed. When in Hell... right?
"You'll be alright,
kids
..." She muttered, with as much emphasis in her eyes as she put on that final word.
________LUCA_________________________________________________
Rage fueled the part of his brain best left dormant, and as the guards pressed in on him, Luca was fairly certain in that moment, he probably could have ripped both of them to shreds with his bare hands, just to get his fingers around that lying , pinch-faced hag's throat. He didn't care if he was tossed in the cage until the day he died.. he didn't care, in that moment, if he was put down right there. He was a pool of anger, and he was going to protect his--
But something happened then that was not expected, and for a few split seconds, his fury was overrun by confusion as the sudden influx of guards swarmed, and they were lined up...
Briefly, he wondered if she wasn't going to have them gunned down, then and there, but no... Romana would bore herself to death without people to properly torture. Instead, she had a device brought to her, and with its appearance, Luca was suddenly not so surprised by all that had gone down in the last few minutes.
Of course.
The Dog Fights.
It was almost enough to make him roll his eyes, except that he was far too pissed off to find amusement in the situation. No doubt, she'd manipulated the whole damn thing - from boiler burst to now - just to get the people in the ring that she wanted. The ones she stood to gain the most entertainment from. He fists balled, and as he device made its way down the line, he continued to hold his eyes on the warden, gaze boring into her like sharpened daggers. To his side, he watched as the skinny young woman, still humming to herself, tapped a thumb to the screen as though she were signing up to win a pony. Pandora, as well, unhesitantly obliged, muttering a few choice words before hand.
They would play. They would all play. Because there was no other choice... Not to was death, anyway. Not just for River and Chiko... because anyone stupid enough to resist, was going to find enemies on both sides of the line.
When it was his turn he continued to stare, before extended a finger... the middle one, at Romana, pointedly. After a moment, he twisted his hand towards the screen, and with a shake of his head, pressed his thumb to the device.