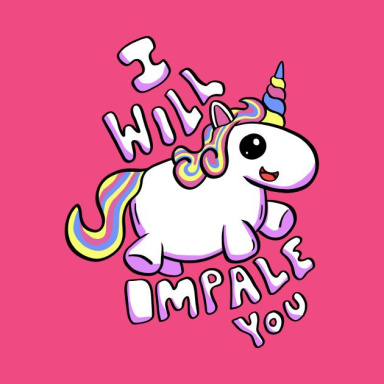 Roleplay Invitations

Not Taking RP Invites at this Time
Posting Speed

Several Posts a Day
My Usual Online Time

8:00 AM - 4:00 PM
Writing Levels

Prestige
Genders You Prefer Playing

Male, Primarily Prefer Female
Playing Style- Passive or Aggressive

Probably a mix. When I GM I tend to prefer mostly aggressive, but with input from my players. I like to offer ideas and receive them. I don't like when people just take the reins and run with it though...especially in a 1x1.
Favorite Genres

Political intrigue, fantasy, futuristic, sci fi lite, superheroes, historical fiction, alternate universes. Smittings of romance, but only as side plot.
Genre You DON'T Like

Anime. Ever. Just not my jam.

Smut. Romance as a main plot. Horror. Grimdark.
There was frustration... certainly, in losing. Luca had plans that would never come to fruition now and the disappointment clawed at him now and again, a pinching uneasiness in his chest, that he'd failed her. But after his conversation with Chloe, albeit less informative than he would've hoped regarding her small slip, and after the heartwarming reunion with River, he was feeling marginally less hopeless.

Still... It was strange. Sitting around the table at dinner, looking forward to the grey colored slop and the irritable looks from inmates who had lost bets on them. His natural instinct was to threaten to give them something new to stare at (the inner lining of their collon), but with Chloe beside him, her fingers curling in and out of the hair at back of his neck, he couldn't find the urge.

Not everything born from the Dog Fights was bad...

"Oi, where's Hana?"

Looking up, Luca spied the duo from the first fight, the unlucky pair who had been forced to surrender. Chiko was no stranger to their group - but Amit had always been a bit of an outsider... Yet they were all united in a way. The other side of the Fights.

"Probably in the infirmary." Luca answered with a shrug, trying to fight the urge to answer passove aggressively. His anger there, at least, had not entirely abated, but there was no sense being ugly, "You two joining us?" He asked, gesturing to the empty spaces at their table, "That was some sick work today, Chiko... With the boomerang. Sorry 'bout your ankle. Feelin' alright?"


---
After their odd conversation with Gram, Pandora's mind has not stopped spinning. Things were moving in a direction she wasn't entirely sure she dared to trust, but also didn't dare doubt. They were in the thick of it, now, and whatever she might've anticipated following their victory in the first fight, particularly where Gram was concerned, escape was too damn important to let little things like someone trying to blow her up get in the way.

But it was also not the only concern smacking around in her brain. Switch, like clockwork, appeared at their table, an uncharacteristically sheepish aor about her as she asked to sit with them like an anxious kid at a new school. A brow raised, arching up towards her temple as Pandora's lip twitched in a smirk.

"Well, gee. I dunno Switch..." Idly, she looked to Abe, then back to Switch again, "This is the cool kid table. You sure you can handle it?" Without waiting for an answer, she kicked out a chair for her cellmate, "Sit, baby girl. How you feelin'?"


---
It was always awkward when one let slip a secret. Wicker had made a grave error in showing vulnerability that day, but it was something, she hoped, that might not haunt her indefinitely. Fritz's side, at least, seemed settled. Their incident in the infirmary played out well enough, and what had been a fun experiment, it seemed, had begun to shift into a genuine alliance... Her feelings were clear, and whether that served her greater purpose later was a matter of fortune's favor. Either way, the real issue was The Crybaby.

River had proven himself that day in spectacular fashion. She hadn't known until she'd viewed the recap what he had done, but knowing it now was damn near chill inducing... For all his shockingly violent twists and turns, however, there was still a twinge of a flaw in plan... And she needed to ensure that was dealt with, swiftly.

Looking to Fritz as he spoke, she reached up to give his hand on her waist a gentle pat, smiling fondly, "I feel like a whole damn princess, my darling." They were briefly interrupted and Wick's brow rose at the guard's words, but she didn't ask for clarification. Her king would tell her if it was important...

Instead, smiling, she gestured ahead of them, "Find us a table, would you? I'd like to go say hullo to Puddles and make sure he's prepared to deliver tomorrow." Leaning up onto her toes, she pressed a kiss to his jawline, and with a wink, separated herself from his side.

Her steps carried confidence, even as her heart gave an unconscious, uneasy throb. Poise...

Pausing at the slightly crowded table, she leaned down near where the young felon sat, "Little Lamb. A word... Por favor?"