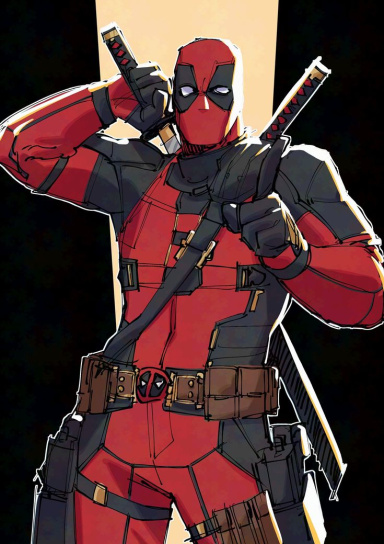 Cult of Personality
Original poster
There is a lot of people who wanna do a 'very romantic' RP, where the characters fall in love and have kids and grow old, then die in the same grave together holding hands like that episode of American Dad where Stan and Francine are buried together in a heart shaped grave.

But if you're like me, you enjoy torturing characters, playing evil human beings, love being sadists, and wanna have two of the most insane people fall in love together for all them bad reasons, because they enjoy murdering a genocide.

First, two rules:

1. Be 18. Must be 18 or over, because that might be very awkward.... But then again you could just lie, so maybe this rule is mute.

2. Good grammar and spelling. We all get writer's block and can't make the best post, but I'm a guy who enjoys more than one liners. I get it if you can't pull out a masterpiece, but let's not rely on bad posts.

Now then, these RPs are those who wanna do something a bit darker than just the average RPs, so of course we can do mature things, like sex and all that. But if you aren't comfortable with something, do not hesitate to say anything, because we're doing this to have fun, not be forced to do something you don't like.

Now then, onto the ideas:

*Break the mind*

This one is obviously simple. Muse A is kidnapped by Muse B, and gets mentally fucked with until A falls for B in a stockholm like situation. However, there is a lot of torturing, mind manipulating, and perhaps even human experimentation involved. The character is broken down into nothing, then is remade into something else, the image of what B wants to see.

(My only rule with this is Muse A is male, as I've never been one to do female kidnapping and mind breaking.)

*Bonnie and Clyde*

Another obvious one, which is two criminals fall for each other. Though whether it's for their looks or certain body parts is up to you. Muse A is a criminal on the run, and Muse B runs into A. How that happens is up to you, whether it's B allowing A to enter his home, B is also on the run, B just got out on parole, all up to you.

Why they are criminals is up to you, they can be serial killers, robbers, murderers, con artists, whatever criminal act you can think of.

(I personally enjoy psychopaths, there's a nice clash between sociopath and psychopathic lovers.)

*Manson Family*

Don't worry, we're not doing the actual Manson Family here. But it is a cult. Muse A falls for Muse B, but Muse B lives a very, let's say 'unique' lifestyle. In that he has a harem. A small group of women who love him, but they seem quite 'brainwashed' and cult like in their love of Muse B.

He is their father, their savior, their guidance, their god. You can have multiple characters involved in this if you want, as it is a cult, but where we go with this cult is entirely up to you.

*Broken Relationship*

This is more just sad than dark. Taking place in High School or College, Muse A is a new student who's looking to fit in. However, Muse B has recently broken up with a partner of theirs. Looking for love once again, B find A and makes them their new 'lover.' However, this relationship is quite toxic, as B lives a very unhealthy lifestyle, and the two are constantly at odds with each other. How it ends is up to you, but it will certainly be a very sad RP to play through.

And there's four Dark RPs for you to choose from. If you have any ideas you wanna do for some dark romantic RPs, let me know, I'm open to quite a bit.

*Insane Asylum*

Muse A is taken to a insane asylum for whatever reason there is, and meets Muse B. Not as dark sounding as the others, but the darkness comes from how broken you make A or B in this situation.
Last edited: