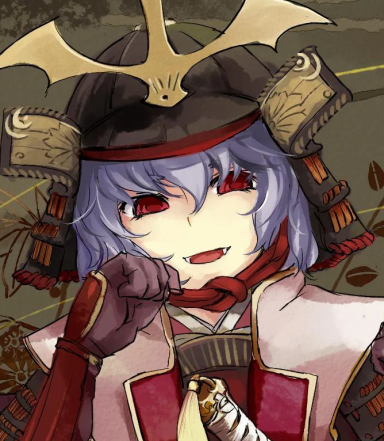 Roleplay Invitations

Group Roleplays, One on One Roleplays
Posting Speed

A Few Posts A Day, One Post a Day, A Few Posts a Week, One Post a Week
My Usual Online Time

Varies, but often.
Writing Levels

Adept, Advanced
Genders You Prefer Playing

Male, Primarily Prefer Female
Playing Style- Passive or Aggressive

Both.
Favorite Genres

Scifi, high fantasy, modern, historical, post apoc, gang or crime like settings.
Genre You DON'T Like

school settings, slice of life, yuri, yaoi, furry, low fantasy.
Name:
Misako Katagawa
Age: 17
Date of birth: 5/4/00
Gender: Female
Nationality and native language: Japanese, Japanese (can speak English)
Quirk: Quirk Dullahan's Reach: Misako is able to detach her head, left leg and both arms at the neck, below the elbow and knee respectively, controlling them via a form of telekinesis, the various parts can communicate with one another, though losing her head can lead to comical situations. Because of this in theory it is possible to control more parts and the ones she does can move at speed. It is interesting to note that she is mostly immune to a point from slashing and stabbing based attacks and does not bleed as a normal person would, but she is more vulnerable to impact hits and her ability to "pull herself together" can be tried and leading to a shut down if she breaks apart too much, needing third party assistance to regenerate. The general range of control is roughly 50 yards, with her head acting as a "command post" of sorts, however if her head goes too far from the body it will seek her out, at times with mixed results until "connection" is restored.

Height:5'2~ (158cm)
Weight: 121lbs (55kg)
Hair Color:
Red
Eye Color:
Red
Personality:
Cynical and prideful, she however tends to have a rather kind heart and isn't all that violent unless pressed to fight. Misako likes to put on airs and a bit of showmanship being a natural entertainer, talkative though a loner most of the time, she is in someway like a Cheshire Cat, always smiling and scheming, a habitual prankster, she'll often make use of the grotesque Quirk to play tricks on people and espically loves Halloween. As noted in her arrest record she has an unhealthy interest in pyrotechnics. Curiously she loves her family very much and in their own weird way they all get along very well, though no one would call it a normal family. Curiously and perhaps understandably she hates riding in cars.
Inspite of her tricks, she gets rather upset if her head is kept from her body, fearful of being forgotten or eventually dying. She rather likes playing her tricks for kids who are more often amazed and joyful in comparison to adults. A person who takes her responsibilities seriously, she tends to be rather honest and not all that soft spoken. She has a strong interest in fashion and Japanese history. While an honest person and a good friend, one should be warry of her pranks or uttering the phrase
"Oh come on! It'll be Fiiiiiineeee!"
Though on the note of Pride, for that alone she can be difficult to deal with in some situations but possesses a sense of duty and motivational drive many in the modern era do not, her Dark Humor can be very off putting to those who don't understand it, or;
"Dark Humor is like Food, not everyone get's it."
Background:
Born to a rather modest family in Kanto Japan, Misako's Mother Iyami was a surgeon for the local hospital and her father Osamu was a part time "Magic Man" or rather he made use of his Regenerative Quirk to pull off side shows as he lived as a house husband. While Iyami made use of Telekinesis to carry out her work, though with a noted sadistic streak. Misako would inherit forms of both Quirks into a new one, though this factor would not be discovered until a freak accident some 10 years ago. In an unfortunate automotive accident Misako ended up quite literally being beheaded and dismembered by a transport truck, her father walked away from the accident with some minor difficulty as his body healed, but his daughter did not. Equally parts horrified and relieved, Emergency response teams and all other concerned parties discovered twitching limbs and the crying head of a girl in the floorboards of the back seat with only a little blood leaking.
Reassembling her own daughter bit by bit how the quirk worked would come to light, though curiously Misako was prone to having her head come off when sleeping if not careful, an event that would come back to haunt her in the near future. Between her tricks, her mother having two family members that couldn't be killed so easily and her father's own morbid form of making a living, the family was.. close yet odd like a Circus. Misako would pick up on habits of both and play rather terrible tricks on her mother at her father's urging and amusement, while her "eccentric" mother took to throwing knives and scalpels at the pair in retaliation for their tricks, when she wasn't interested in trying to experiment on the pair.
Along the way Misako would gain a curious love for fire, or explosions rather, setting up cheap gunpowder pyrotechnics and taking theater and history throughout school, before she joined with some friends to make a Punk Metal band named Genzai while attempting to enter University for a degree in Japanese centric studies, she had no interest in being a Hero so much as an entertainer and working her way up with higher education. Overall her life was a rather joyous if not a little bit crazy, for such a social person however she mostly liked being alone and short of a few fire violations or civil complaints her record was relatively spotless.
Of course just as the band was getting popular and Misako was even starting to make a name as a vocalist, she lost her head and with it everything. While her parents don't buy the official story they have respected Misako's wishes to try and redeem herself and her prideful hiding of whatever the truth might be.
Hobbies:
Singing, pyrotechnics, fashion, pranks, history related studies, traditional music, having fun with kids.
Crime Convicted of:
Vandalism, Arson
Guilty?
: Guilty*
Crime on paper:
Misako was originally part of a pyrotechnics group and Punk Mental Band named Genzai that specialized in Traditional folk music made modern. During one of the band's early outings she was reportidly captured laughing like a lunatic with her hands on her hips as a local small time auditorium burned to the ground, it's windows bashed and the fire alarms and sprinkler system smashed. Having been priorly expelled for small time arsonist crimes the Local police were in no mood to hear her excuses and charged her with the purposeful destruction of the building.
What actually happened:
Was a freak accident, while dozing off her head fell off and rolled into the charges she had fixed for the show, in the resulting panic as the backstage burst into flames she had made attempts to trigger the fire alarms and sprinkler system, due to a poor lack of control she smashed or mistakenly disconnected these items and barely escaped with her life. Given her punk rocker status and feeling guilty about all of this she did not make any attempts to dispute her punishment and charges. It could be assumed that a half attentive detective or the school it's self knows the truth.
(extra) *General Casual/hero clothing
Last edited:
1