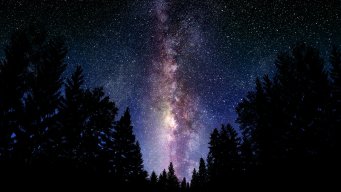 My God! It's full of Stars.
Original poster
Roleplay Invitations

One on One Roleplays
Playing Style- Passive or Aggressive

Fine with both, though may occasionally slip into aggressive if no else if calling the shots.
Favorite Genres

Scifi, some fantasy, Mature. Anything that gets my gears going. Not opposed to Yaoi or Yuri.
Genre You DON'T Like

Fan-based. Prefer original ideas.


There is a tale of long ago when humanity passed what was called the Singularity. Artificial intelligence became on par with human intelligence - and quickly shot beyond. Shortly after this birth of the metal minds came grand developments in technology that, alas, spiraled out of control. Genetic modification, nanobots, AI machines, cybernetic enhancements, new energy sources, quantum technologies - all these breakthroughs blossomed all at once. Culture became more and more interwoven with technology. Everyone had power over their own destinies and even their own bodies. Some tried to reign in control of these breakthroughs, to stop things from spiraling out of control. Others tried to fight for the free choice of the people to use as they saw fit. Devastating wars were waged, shaping the world to what it is now. Finally, the great builders - the Gods we once were - had fallen.
The older of us call this new world a second Stone Age. We've begun again, starting from scratch. But there are relics of the Gods everywhere, and our world is so different from theirs. The ruins of the Old World are our backdrop. We find these titanic claws of steel and glass stabbing the sky and we settle around them, small and humble as we marvel at the giants around us. We settle in the trees, as tall as the skyscrapers with their nanobot-steel reinforcement. Many humans have formed tribes called Noms - nomads that travel in convoys of modified cars and horses. And humans are not alone anymore. The Wildlings are creatures descended from long lines of genetic modification, just as much beasts as Men. The Olympians are the descended spawns of super soldiers, built to take on armies, but now with no armies to fight.
Nanobots have integrated themselves into every living thing on the planet. Trees are reinforced with nanobot-steel and stand taller than any skyscraper. Giant insects, animals and even people have these worked into their body, and humans have figured out how to use this nanotech for healing and enhancing their strength or durability. Some nanobots have pooled together in massive marshes and gained sentience, becoming semi-liquid metal machines that have little regard or respect to their former human masters. Some leftover genetic tech is still sitting around. Rapidly accelerated CRISPRs can be found in stasis tubes and can take a gene from a living animal and mix it with a human with a little help. It helps that genetic modification is evident in everything. All foods are the evolved descendants of GMOs, animals that were once pets are now roaming the wild with all their modifications. Monsters created by people who wanted to play god wreak havoc every now and then. Cybernetic mods are still prevalent too, but they aren't as long-lasting as they used to be. No one knows how to build new parts for these incredibly advanced bionics. They are, however, very useful, including extra storage in hollow points, enhanced jumping, and built-in weapons.
We have long forgotten our past, but it is said some part of us remembers. It is said the Old Gods would prefer this world they've wrought. Some even say that a few Old Gods still live. Some say they're waiting to awaken...
~~~
So this is the OOC for my RP thread. This roleplay is going to be more episodic, to hopefully keep things interesting. Once you've gotten comfortable with this world, exploration and adventures will be constant, driven by either your curiosity or your desire to find some piece of the Old World. You're playing characters put into a set of stasis pods to wait out a World War. Unfortunately, while you were kept out of the war, you were kept out too long. You were supposed to be reanimated 25 years later. Instead, it's 5200 years after you were sealed away. You've lost most of your memories, and the machine that held a download of them is alas broken beyond repair. But you remember who you are (for the most part) and your personality is still intact. In fact, this is your character sheet:
Name:
Gender:
Age: (physical age, not counting all the time you spent in stasis)
Appearance: (pic or description. Both if the pic is only
mostly
accurate and there's some things you want different. No real people pics, though.)
Personality:
What You Remember: (you won't remember most of your life up to being put in suspended animation, but some thoughts on who you once were (almost exclusively rich) will be on your mind, and you may even be lucky enough to get your memory jogged out in the New World)
Skills: (What are you good at? This can be anything from fighting, to cooking, to sewing and more. No skill is useless)

Ur Degaton
,

QuiteContrary
,

Mythy the Dragon-Wolf