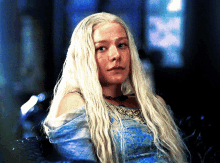 Melancholia Personified
Original poster
DONATING MEMBER
MYTHICAL MEMBER
Invitation Status

Looking for partners
Posting Speed

Speed of Light
Multiple posts per day
1-3 posts per day
One post per day
Multiple posts per week
1-3 posts per week
One post per week
Slow As Molasses
Online Availability

Whenever my boss decides to let me go home. (Usually between 5-11 EST)
Writing Levels

Advanced
Prestige
Douche
Adaptable
Preferred Character Gender

Male
Female
Primarily Prefer Female
Genres

Modern, Futuristic, Paranormal, Fantasy, Medieval, Romance, Horror, pretty much everything.
[
Apartment 21
Setting: Manhattan
Time period: Spring of current year
Genres: Romance & Drama
Main Character:
[spoili]
Name: Jessica Tarrence
Birthday: May 28th
Age: 28
Profession: Bartender/photographer
Height: 5'9
Weight: 131lbs
Hair Color: Red
Eye Color: Blue
Parents: Allen Tarrance (Father) Erin Tarrence (Mother, deceased)
Uncle: Lenny Tarrance
Grandparents: Julie Tarrence (Grandmother) Edward Tarrence (Grandfather, deceased)
Personality Traits:
♥Outgoing
♥Passionate
♥Flirty
♥Artistic
♥Witty
♥Curious
♥Sarcastic
♥Loyal
♥Proud
♥Independent
♥Stubborn
♥Quick Tempered
♥Outspoken
Weaknesses: Jessie has a small problem with insecurity, often believing that people are using her but never speaking up about it. She doesn't handle stress well at all and often resorts to drinking whenever she feels tense.
History: Her mother died during childbirth, leaving Jessie to be raised by her father Allen, an electronic repairman and her grandmother Julie. Jessie was always a mischievous child, who got into trouble more often than she stayed out of it. Her curiosity was always leading her to get into things that she shouldn't have. At the age of five, she came across a camera her father had recently fixed and from that moment on she was hooked. Everywhere she went she would take pictures, never leaving home without a camera tucked somewhere in her backpack.
In school, Jessie wasn't one of the popular kids, but she wasn't a social outcast either. She made friends easily enough with her outgoing personality, but she always kept a limit of who actually got close to her. Her grades were never anything to brag about, but she got by well enough to graduate on time.
After high school, Jessie stayed at home with her father while the rest of her friends went off to college. For a time, she worked at her father's repair shop, taking care of the books and scheduling, but it wasn't something she wanted to stick with. When she turned twenty-one, she decided to pick up a job as a waitress at a bar, assuming that being in a social environment would be the best place for her. She thrived in the bustling atmosphere, but she also began to slip into bad habits. For the first year, Jessie was a wild child. It wasn't uncommon for her to go home with a guy who caught her attention, and she was always slipping drinks whenever no one was looking. It was on her twenty-second birthday, and shortly after her one-year anniversary at the bar that her life improved when she met Brian Davids, a successful talent agent.
The two dated for a year before moving into a luxury apartment together. After three years together, on her twenty fifth birthday, Brian proposed to her, and Jessie happily said yes. The next two years were spent planning their wedding and their future together, with Jessie completely oblivious to her own growing unhappiness. The bottle became a crutch she leaned on frequently, and while she could go weeks at a time without a drink, she could not stay away for long. She could see the cracks in her relationship forming prior to the day of their wedding, and knew that her impending marriage was doomed to failure from the start. In some ways, she considered it a blessing when she caught Brian in the act of cheating on her. Tossing him out, Jessie leaves herself in a bind. Without Brian around to help with the bills, she knows she can't afford the apartment that she's come to adore. Rather than take a chance of going it alone, she seeks the help of her best friend, asking him to move in with her until she's financially stable enough to afford the place herself. [/spoili]
Where the plot begins:
Jessica Tarrence thought she had it made. She had a gorgeous, loving fiance, an apartment that most people would kill for, a promising part-time job as a free-lance photographer, and a steady full-time job as a bartender at one of the city's most popular bars. To add to her blessings, she was six months away from the wedding of her dreams. Nothing could bring her down. That is until it all came crashing down on her in the form of a petite blonde snuggled up with her fiance in their bed.
Devastated and angry, Jessie does what most women do when they find their heart broken by the man they live; she gets wasted. Drinking her problems away has always been her method of coping, one that those close to her fear will one day kill her. But to Jessie, there is no other place to turn to drown her sorrows than to the bottle, and after a night of drinking herself senseless, she awakens to find herself tucked away in a familiar bed with her best friend sleeping beside her, the night before a complete blank.
He remembers every detail though, from the moment he got the text from Jessie asking him to come get her, to the moment she passed out from exhaustion and everything that happened in between. He's fully aware that she won't remember her heartfelt confessions about being miserable with her life, wanting a change for the better, and finding herself a man exactly like him to spend her life with. Little does Jessie know, those thoughts were already running through her best friend's mind, and she's just handed him the perfect opportunity to prove to her that she belongs with him.
What I'm looking for:
The plot is pretty straightforward. My character isn't an alcoholic, but she's on her way there. Your character is her best friend, who has secretly been infatuated with her for years but has kept silent because he thought she was happy in her relationship. Realizing what a mess Jessie truly is, he decides its time to take action. He agrees to move in with her with the intentions of making her fall in love with him and trying to prevent her from falling over the edge completely.
I will warn you now, I would like if this was a slow progress romance, but that doesn't necessarily mean there will be all fluff either. I am compulsive about putting my characters through hell, so there will be a lot of drama and a bit of smut thrown in to keep the tension going between them.
I'm looking for an advanced partner, who will help push the story along, contribute ideas, and be willing to discuss the plot.
I am not looking for a good guy necessarily. I'm also not looking for a bad boy either. I'd like a happy medium of a decent guy that has his faults just as Jessie has hers.
I can't overstate this enough, but I'm looking for tension and drama! I don't want an instant, happily-ever-after. I want fights (Verbal, not physical!) and tears, and all the normal stuff with messy relationships. I love putting my characters through emotional torment as frequently as I can, but that doesn't mean I don't enjoy fluff as well.
I'd like someone who can reply at least once a day, more is definitely welcome!
Now, if you've managed to read through my wall of text and you're still there, thanks for giving this a read! If you're interested, send me a PM or drop me a line on here.