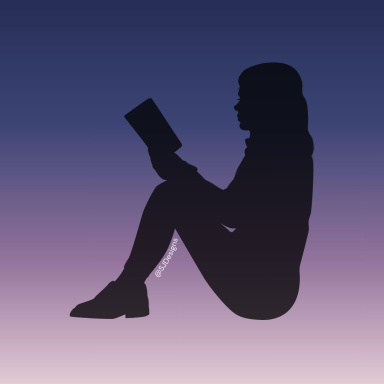 Always looking to write
Original poster
Invitation Status

Looking for partners
Posting Speed

1-3 posts per day, One post per day, 1-3 posts per week
Writing Levels

Intermediate, Adept, Advanced, Prestige
Preferred Character Gender

Male, Female, Primarily Prefer Female
Genres

Fantasy, Historical, Magical, Romance (usually within other genres), Dystopia, Fandom.

A realisation also began to make itself known to Clarissa as she neared the other female alpha, her steps - once full of certainty and strength she knew she had to show - soon slowed and became hesitant. The scent, the one that had been nagging away at her all day, seemed to grow stronger and she soon became nervous about getting closer. Something deep within her knew that it was nothing to be feared, but the unknown was what scared her. She didn't know why this scent was so familiar, or why it made her long to crawl to the female alpha on hands and knees.

The resemblance also caught Clarissa by surprise and her stomach twisted as she wondered if anyone else had noticed. The older woman was of course stronger built, having had years in the life she had and Clarissa only a month into her role. Her time in the human village hadn't been the same life as she would have had if she had grown up with a pack. In the village she had lived a life tending to and mending clothes, earning money for herself and her family that way. She hadn't needed to do any heavy lifting or physical combat. She didn't learn to fight or how to stay alive in a battle. When clearly this older werewolf had based on the strength in her arms and the toned body she held. Clarissa knew she was out of shape by a werewolf's standard, but it wasn't as if she had had much time to train and learn.

Yet despite those differences, it was clear to see their similarity in eyes and hair, the shape of jaw and the proud carry of head.

So when the strong-looking woman began to tear up, Clarissa froze in place. She knelt just before the alpha, distracted by her thoughts as she laid out the paste and bandages ready to be used. Her head snapped up at the tear-choked words, lips parting in bewilderment as she listened to what was said.

Her heart stopped.

This woman, this alpha, from a pack who had threatened to take away her new family, was claiming to be her mother. How was that even possible? How could Clarissa even know it was the truth? No one knew what happened to her, or where she had come from or how she had ended up in the human village. Yet...

"I-- I don't--" She stuttered, completely and utterly lost. Inside herself, Clarissa fought a furious battle. Of head against heart. Knowing it was impossible to believe this woman was telling the truth, but her heart and her instincts screaming out that, in front of her, was her mother.

"I-- I'm-- sorry. I don't-- Lu--Luana? I don't--" She struggled, eyes darting around as she attempted to figure out what to do. The woman was hysterical, and Clarissa knew she wouldn't be able to tend to her wounds now. Not with her desperately trying to get hold of her. "I don't know-- I don't know who... who Luana is." She swallowed hard, trying to strengthen her resolve.

"Look I-- I don't know how you-- you found out. About me. But even by-- by your standards... this is pretty... pretty fucked up. Tryin'ta get me-- tryin'ta get me to think you're my--... my mother... that's just--" Clarissa shoved herself to her feet, abruptly taking a few steps back. However she didn't walk away, something compelling her to stay, eyes that were once averted finally returning to the other woman.

It had been a long morning already, an emotional one where she had had to come to terms with the fact she wouldn't be a mother, then upsetting her mate and having to deal with the guilt of it, and now... to have the alpha of an enemy pack... be her mother?

"How did you know?" Clarissa hastily stepped forward, standing over the injured alpha as her emotions once more began to get the better of her, "How did you know!"