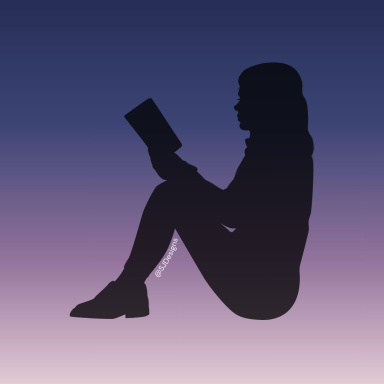 Always looking to write
Original poster
Invitation Status

Looking for partners
Posting Speed

1-3 posts per day, One post per day, 1-3 posts per week
Writing Levels

Intermediate, Adept, Advanced, Prestige
Preferred Character Gender

Male, Female, Primarily Prefer Female
Genres

Fantasy, Historical, Magical, Romance (usually within other genres), Dystopia, Fandom.

Clarissa Scrivens had been left at home for the day by her family. Her father and brother were out hunting, while her mother and younger sister were out scavenging for the edible berries, vegetables and leaves that would go into the pot with whatever animal her father and brother could find.

She sat close to the fire, focusing carefully on mending a hole in the dress skirt that belonged to her sister. Autumn was coming to a close and the chill was beginning to settle within the small house they called their own. The fire popped and crackled reassuringly as she worked, fabric and needle up close to her face to make sure she was stitching it correctly. They couldn't afford to waste any thread.

It was when a scream ripped through air that she almost lost the dress skirt to the flames as she startled. Clarissa's head shot up at the fearful noise and she immediately ran for the door to see what all the fuss was about. Only at the sight of a large wolf body leaping past did she slam the door back closed. Her heart raced a mile-a-minute as she leaned against the door, eyes searching for a weapon of some kind.

Yanking the nearest, but smallest, chest of drawers across to blockade the door did she leave it to run across the room. She grabbed a pair of her shearing scissors before running through to the bedroom that her family all shared together. Her mind couldn't figure out what to focus on - her own safety, wanting to find her mother and sister, or wondering if her father and brother would be back in time to help ward off this attack of wolves.

She threw herself to the ground and under the low built bed that her parents shared, shearing scissors clutched tightly in hand. Clarissa knew that it would probably make no difference to the huge wolves that were slaughtering people from her village outside, but it made her feel slightly better nonetheless. If they were to kill her, she would try and go with a fight.

Her breathing stopped as she heard the door come splintering down after a few heavy crashes, and her free hand raised to her mouth to try and smother the sound of her breathing once she remembered to continue doing so - if at least extremely quietly. Her thoughts then returned to her family - were they okay? Maybe her sister and mother would be safe if they were in the forests scavenging.
Last edited: